Introduction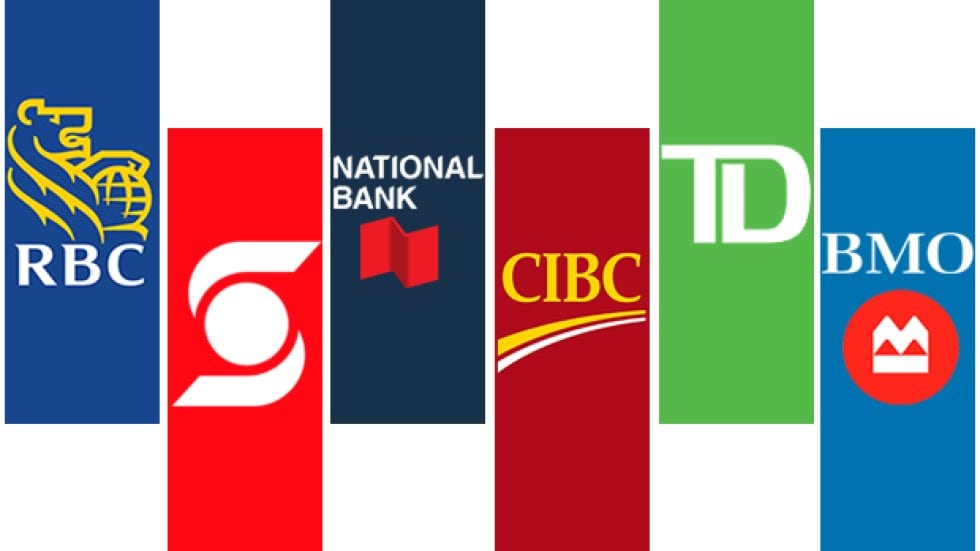 Canadian banks are reliable and convenient, but they are not always free. A little research can help you find the best bank for you in Canada. It is becoming common to offer free banking for the first year. Before deciding on your preferred bank, consider the closest branch to where you live and work, the hours of operation, and which branch offers the best Canadian credit card for your needs.
Banks in Canada
Canada's Big Five banks (BMO, CIBC, Scotiabank, TD Canada Trust, RBC) have new entry programs, as do other banks such as HSBC Bank Canada and National Bank of Canada. These come with special incentives for newcomers, so be sure to check them out. The best bank in Canada depends on your specific needs. The banks covered in this article are:
Bank of Montreal
Canadian Imperial Bank of Commerce
HSBC Canada
National Bank of Canada
Royal Bank of Canada
Scotia Bank
TD Canada Trust
Since 1817, BMO has helped customers in all walks of life seize opportunities, overcome challenges and achieve great things. BMO, Canada's first bank, leverages over 200 years of proven expertise. His one purpose drives BMO: to boldly promote good in business and life. This means a clear focus on building, investing, advocating for progress, and being a catalyst for change.
With over 12 million customers in retail banking, commercial banking, wealth management, and investment services, BMO is considered by many to be one of Canada's top banks. The team has extensive experience assisting new arrivals and helping them settle in Canada and start a new life.
You have access to banking services and products created especially for you through the BMO NewStart program. BMO provides banking services with no monthly costs for a full year to immigrants (those who entered Canada within the last five years), free safe deposit boxes for the first year, unlimited wire transfers, and more. In addition, BMO is the only bank to offer a joint telecom service that uses chatr Mobile™ to provide one year of bonus money and 3GB of monthly bonus data. So you can keep your friends and family close to you no matter how your new life in Canada progresses.
Canadian Imperial Bank of Commerce
The Canadian Bank of Commerce and the Imperial Bank of Canada were combined to form the Canadian Imperial Bank of Commerce, or CIBC, as it is more often known today. This happened in 1961.
The success of CIBC as one of Canada's top banks depends on its consistent and ongoing investment in the future. To improve their customers' experience, they have upgraded their banking platforms. The consistent execution of their client-focused strategy is paving the way for the transformation of how banking is carried out in Canada. Additionally, it helps CIBC to offer its customers the finest service possible. For instance, the Forrester score for functionality and user experience consistently places the CIBC Mobile Banking® App first (6 years in a row!).
Additionally, CIBC's checking account has evolved to meet the needs of its customers. With this account, you can do your banking how you like it. Plus, you can take advantage of his ATM network, one of the largest in Canada, world-class online and mobile banking, and Apple Pay. This means that they have one less thing to worry about, which is very useful for newcomers to Canada.
HSBC Canada
The global HSBC network includes numerous nations and includes HSBC Bank Canada. Its over 130 branches are primarily located in major Canadian cities. They offer a service called "Global View." This is a big draw for those who already have HSBC accounts in other countries, allowing them to easily access and transfer money between their personal HSBC accounts around the world.
National Bank of Canada
The National Bank of Canada competes for the title of finest commercial bank in Canada as the sixth-largest bank. The National Bank of Canada competes to be the best bank in Canada and is the sixth-largest commercial bank. We are headquartered in Montreal and have offices in most provinces, but we do not have as many offices outside the major metropolitan areas as our competitors. However, if you are planning to move to Quebec, the National Bank is actually the largest in the predominantly French-speaking province (called the National Bank of Canada). National Bank offers newcomers customized service packages worth up to $600. A newcomer who chooses National Bank will also benefit from the Newcomer Assistance Service, which he can use for one year.
Royal Bank of Canada
Royal Bank of Canada has existed since 1864 and is now Canada's largest banking institution by market capitalization. Whether you're preparing to move, have just arrived in Canada, or are settling in Canada, Royal Bank of Canada conveniently tailors banking packages for newcomers. RBC's new banking service offers up to $550 in value.
A special benefit for Royal Bank of Canada customers is the ability to withdraw cash from any ATM, including those operated by other banks, at no charge. While this may not be noticeable initially, it can add value and convenience over time.
Scotia Bank
Before you arrive in Canada, you can open a bank account with unlimited, cost-free international transfers, thanks to the Scotiabank StartRight® program. Your first year of banking with Scotiabank as an immigrant to Canada is cost-free and requires no monthly fees. You can also benefit from a variety of goods and services designed just for newcomers.
TD Canada Trust
Toronto-Dominion Bank, better known as TD Canada Trust or simply TD, has a presence across Canada and even the United States. Many newcomers to Canada choose TD because of its many branches and ATMs, intuitive online banking platform and apps, and various newcomer incentives.
How to choose the best Bank for you in Canada?
When choosing the best bank in Canada, be sure to find out how the bank handles:
Banking fees: Many banks in Canada require a checking or checking account (known in other countries as a "checking account"). Depending on the volume of transactions per month, fees might range from $5 to $30. A substantial balance, usually in the range of at least $3,000 to $5,000, is likely to recover these fees.
ATM charges: ATMs at your bank are usually free of charge. However, when using ATMs of other banks, there is usually a fee for each transaction. If you use an ATM not owned by your bank (such as a privately owned ATM in a bar or restaurant), the ATM and your bank may charge fees. Avoid using these privately owned ATMs, as they can cost you up to $4 or $5 per transaction. When deciding which bank is best for you in Canada, consider ATMs near your home or work.
Debit card: You can use your debit card almost anywhere at no extra charge if you don't exceed the monthly transaction amount allowed by your bank. As a result, Canadians tend not to carry large amounts of cash.
Interac e-transfer: The Canadian banks and businesses who participate in the Interac e-Transfer system (pronounced "Inter-ack") all use the same payment method.  Send money online by simply entering the recipient's email address. No bank details are required. Both parties must have Canadian bank accounts with Interac email forwarding capabilities. Interac itself is a Canadian debit system offered by all debit card issuers. However, some institutions also offer Visa or Mastercard debits, with the advantage of being accepted worldwide.
Cheques: Checks (spelled "cheques" in the US) are still a popular form of payment in Canada. This surprises many new arrivals traveling from countries where restrictions have been largely abolished. Many employers require a "disabled check" at the start of employment. This is because it contains the bank details required to transfer funds to your account. A void check is simply a check written as "void." Your bank will give you some of these for free when you open an account. A checkbook is often required to pay rent or register for services such as car rental. 100 checks can cost up to $40, so consider these costs when choosing the best bank in Canada.
Best Banks for free in Canada
These options are initially free, but please note the above regarding access to ATMs and branches. The finest bank in Canada may not be the one where you have to pay a fee to use the ATM. In Vancouver, Coast Capital Credit Union offers free checking accounts (customers can use Coast Capital and HSBC ATMs free of charge). Simplii Financial offers free Canadian banking, unlimited transactions, and free checkbooks. It is an online bank, and you can use CIBC ATMs for free.
Best Credit Cards in Canada
When choosing a bank, it's worth considering which bank offers the best credit cards for your needs in Canada. Whether or not you use a credit card is up to you. Still, your credit rating is considered important in Canada, and using your credit card responsibly and always paying your bills on time is very important. Keep in mind that it helps build an important credit score.
Depending on your needs, there are many credit card options, and the bank itself may also have many options that suit you. Canadian credit cards often have no annual fee, and some do fall into a broad category of those that offer bonuses and perks.
These credit card rewards are cashback or points earned on purchases that can be redeemed for products, airline travel, or movie tickets. Generally, the more attractive the benefits associated with a credit card, the higher the annual fee. So check the fine print to avoid surprises.
Some cards have an annual fee, but many offer attractive perks such as travel insurance, extended purchase warranties, or a special type of insurance when renting a car called a "car crash waiver." We offer. These perks can amortize your annual fee, but they are entirely dependent on your usage and personal needs.
What to look for in Credit Card in Canada?
Understanding how much you have to pay and how much you're worth can help you know which credit card is best for you in Canada. Here are five simple things you should know.
Please read the terms carefully. Know the repercussions of missing a bill payment deadline.
Find out about incentives or rewards offered. Canada's best (or arguably the most competitive) credit cards have generous programs for their customers. Ask how quickly you can get them and what the conditions are to unlock them. Find out if rewards are canceled due to late payment or other reasons.
Establish whether a deposit is necessary and when it can be reimbursed, if applicable.
Ask about their fraud prevention policy and what happens if fraudulent spending is made on your card.
Check out our rate schedule to know exactly what you plan to pay. Find out what the interest-free grace period is like, i.e., no additional costs after your purchase.
FAQs
Does the Bank of Canada collect personally identifiable information about an individual's active bank account with a financial institution?
Bank of Canada does not collect personally identifiable information from financial institutions or information about active bank accounts. The Bank of Canada, the central bank of Canada, is not a commercial institution and is not involved in regulating or controlling commercial banks. Day-to-day regulation is the responsibility of financial institutions' regulators. If you have questions about your personal bank account, don't hesitate to get in touch with your financial institution directly.
Does the Bank of Canada collect personal information about unclaimed bank balances?
Unclaimed bank balances or information regarding ownership thereof may be transferred to the Bank of Canada by federally regulated financial institutions and posted on the bank's website. All funds, if unused for ten years, will be placed in the custody of the Bank of Canada and will be deemed eligible to receive unclaimed funds under the Banking Act and based on evidence of a claim. You are responsible for paying someone. Banks publish information about unclaimed balances, such as creditor names, last known addresses, and balances, to help individuals find outstanding balances. Data protection laws permit the disclosure of personal information for the purposes for which the information was obtained or compiled or for uses compatible with that purpose. If the public interest in disclosure clearly outweighs any invasion of privacy that disclosure may result in, or if disclosure clearly benefits the person to whom the information relates.
Is there a cost to file an Access to Information Act or Privacy Act request?
Applications submitted under the Access to Information Act must be accompanied by a $5 application fee (check or money order payable to the Bank of Canada). This registration fee allows for 5 hours of research and preparation. However, additional charges may be incurred in the process of processing your request. These additional charges may relate to retrieval, preparation, computer processing, copying, etc., as specified in the Information Access Policy.
Check out our other articles