Introduction to Budget Planning
The act of developing and maintaining a budget, then using it to make strategic business decisions and lead organizational changes across many departments, is referred to as budgeting planning.
It enables the firm to operate cooperatively and efficiently through the budgeting iterative process—reevaluating spending and revenue forecasts, changing start and end dates, and modifying objectives—by assisting management in evaluating business alternatives and setting financial targets.
Why budget planning is important for international students?
Many students are anxious about topics like adjusting to the local culture, finding affordable housing, and managing finances to cover education and living expenses when they move to a foreign country for studies. International schooling is costly, and the cost of living in the place where you relocate may be as well. As a result, budgeting and managing your costs is a fantastic strategy to keep your money in check, minimize surprises, and avoid student debt.
Recent Posts
Check out the video to know more
What are the international students expenses in Canada?
| | |
| --- | --- |
| Types Of Expenses | Cost in (CAD & INR) |
| | CAD 5,000 – CAD 10,000 (INR 2,67,000- INR 5,39,000) per annum |
| Travel Costs | CAD 80 – CAD 110 (INR 4,300 – INR 6,000) per month |
| | CAD 300-CAD 800 (INR 17,000-INR 44,000) |
| Food | CAD 300- CAD 400 [17,508 INR-23,344] (monthly) |
How much does it cost to study in Canada?
University tuition fee and its related expenses
In comparison to many other countries, Canada is a very affordable place to study. Tuition will most likely cost between C$20,000 and C$30,000 each year. This range is simply an estimate, and it will differ depending on the university and programme in which you are enrolled. Housing, food, and other living expenditures will vary depending on your region and personal demands, but C$15,000 per year is a common estimate.
International students' tuition prices vary by province and programme. The table below displays the weighted average tuition fees for full-time foreign students per field of study (in Canadian dollars).
Accommodation/rent expenses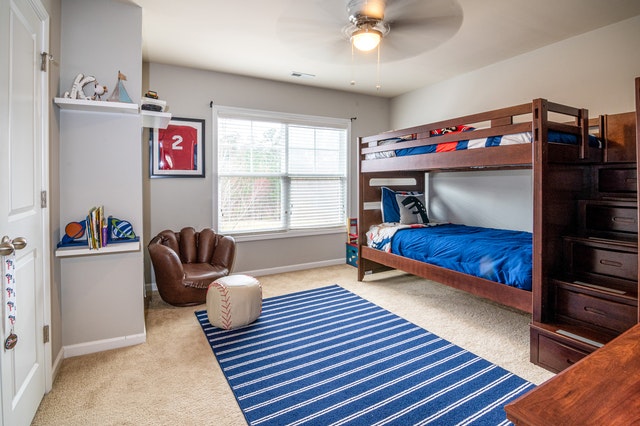 Most universities include on-campus housing for students, some of which are expressly for international academics. However, entrance to a Canadian university does not guarantee you a place in residence. On-campus housing is applied for separately by students, and the cost varies by institution and depends on whether you want a private room or a food package, for example.
Some overseas students choose to reside in an apartment off campus. The average monthly rent for a two-bedroom apartment in Canada is $1,577*, but this varies depending on the location or neighbourhood and the kind of accommodation.
Additional monthly fees for utilities such as power, home phone, Internet, and cable television, as well as personal expenses and renter's insurance, may be required as a renter. Some students rent rooms in private houses and pay for the use of the kitchen, or they share apartments or entire houses to save money on lodging.
Most institutions provide housing offices or student services that can aid with finding housing both on and off campus and answer queries.
Food and groceries
Food is an important portion of international students' living expenses in Canada. For international students, the monthly average cost of living in Canada is usually between CAD 200 and CAD 300 for food and other everyday expenses, excluding housing.
Health Insurance
All overseas students in Canada are required to obtain health insurance, and the types of medical coverage provided vary by region. International students are covered by provincial health care plans in Alberta, British Columbia, New Brunswick, Newfoundland & Labrador, and Saskatchewan, however coverage varies depending on the length of your stay.
International students studying in Manitoba, Nova Scotia, Ontario, Prince Edward Island, or Quebec, on the other hand, must obtain private health insurance.
More information about health coverage can be found on university websites as well as the websites of provincial health ministries.
Transportation
You may be able to walk or bike to campus depending on where you live. Many students, especially in larger cities, take public transit such as buses, subways, commuter trains, or ferries. One-way public transportation tickets are normally a few dollars, and monthly passes are typically between $80 and $150, however many transit companies offer student discounts.
Step-Guide for Budget Planning
Take the following simple steps to make your budget:
List your income, savings and expenses
Take your most recent pay stubs, bills, and bank documents with you.
In the Budget Planner, input the amount of income, savings, and expenses for each category.
If a field for a specific item isn't available, you can always create and name your own.
When you're finished, go through the numbers one more time to make sure you didn't overlook anything. These items should accurately reflect your existing circumstances.
The tool will provide you advice as you enter data to help you save more and/or spend less. Consider these suggestions for balancing your finances.
When you're finished, store your budget online so you can access it from anywhere and at any time.
Review your results
The results section gives you a general idea of what to expect. These rules outline how much Canadians typically spend and save in each budget item, such as food, housing, clothing, and insurance.
Take a look at the many types of alerts you get for each category:
This quantity is within the average range, thus it gets a thumbs up.
This amount is somewhat above the typical range, which is a red flag.
This number is above the typical range, so it's a stop sign.
These alerts will assist you in determining where you should concentrate your efforts or try to cut costs. Everyone's scenario is unique, and while the recommendations may not apply to everyone, they are an excellent place to start.
Examine your results visuals; these provide a clear picture of your total budget. You'll see a graph that compares your budget to that of other Canadians in similar circumstances. It's useful to compare your financial habits to those of persons your age, income, housing situation, and family situation.
Review your next steps
The tool makes personalised recommendations in the next steps area. These recommendations are based on your circumstances and the information you've provided in your budget. They assist you in determining if you have enough money or are overspending.
To enhance your budget, read them attentively and follow the links to excellent educational resources and content.
How students can manage their money?
Avoid Spending Money for 2 Days Each Week
Find Cheap Entertainment
Apply for Scholarships
Stick to a Budget
Buy Stuff You Need on Second Hand Marketplaces
Don't Use Credit Cards
Take Advantage of Free Stuff on Campus
Look for Cheaper Electronic Versions of Your Textbooks
Take Advantage of Student Discounts
Attend Networking Events
Limit The Amount You Party
Some tips to save money
Whatever your living expenditures in Canada for Indian students are, you can live independently if you know how to spend wisely. Many times we strive to minimise costs and save money, but the key is to manage our funds wisely. There are strategies for dealing with and minimising the expense of living for Indian students in Canada. Here are a few examples:
Scholarships in Canada
In Canada, there are over 800 scholarships available for international students. The scholarships provide a stipend as well as tuition, housing, travel expenses, and health insurance. If a student obtains a scholarship to fund and support his or her studies and stay in Canada, the cost of living in Canada might be reduced significantly.
Student Cards in Canada
Canada is a country that places a high priority on education and pays special attention to its student population. In order to reduce the cost of living in Canada for Indian students, the country has enacted legislation that allows students to get daily discounts. In order to do so, one must present his or her I-card or student card at the time of purchase or payment. These savings can be found in retail stores, bookstores, restaurants, and on public transit.
Part-Time Jobs in Canada
Part-time work in Canada are one of the finest options for Indian students to lower their monthly living costs in Canada. The student visa allows you to work in a variety of on-campus part-time employment. You can also apply for an off-campus employment permit after six months of study. International students with a Canadian student visa are allowed to work part-time in Canada for up to 20 hours a week.
FAQs
Is Canada an expensive country to live in?
Given that Canada is still a first-world country, it is not one of the cheapest countries to live in the world, but it is manageable and inexpensive if you budget well.
Which are the most expensive cities in Canada for Indian students?
The cities of Toronto and Vancouver have the highest living costs for Indian students in Canada. However, by maximising their costs and preferences, one can still cover their bills in those cities.
What are the cheapest cities in Canada for students?
Although the cost of living in Canada is costly for students in big cities, cities such as Quebec, Ontario, Alberta, and others are far less expensive while still providing a nice stay and study experience.
Conclusion
Canada is the world's second-largest country in terms of land area, with ten provinces. The cost of living in Canada for Indian and other international students varies greatly across provinces and localities. There are some well-known metropolitan cities in Canada, but there are also those that are lush with natural beauty and flora.
Canada is one of the most cost-effective study abroad destinations for international students. When compared to other well-known foreign study places such as Australia and the United States, the overall cost of living in Canada for international students is slightly lower, with tuition fees accounting for the majority of the expenditure.
Check out other articles