Buying a Car as an International Student in Canada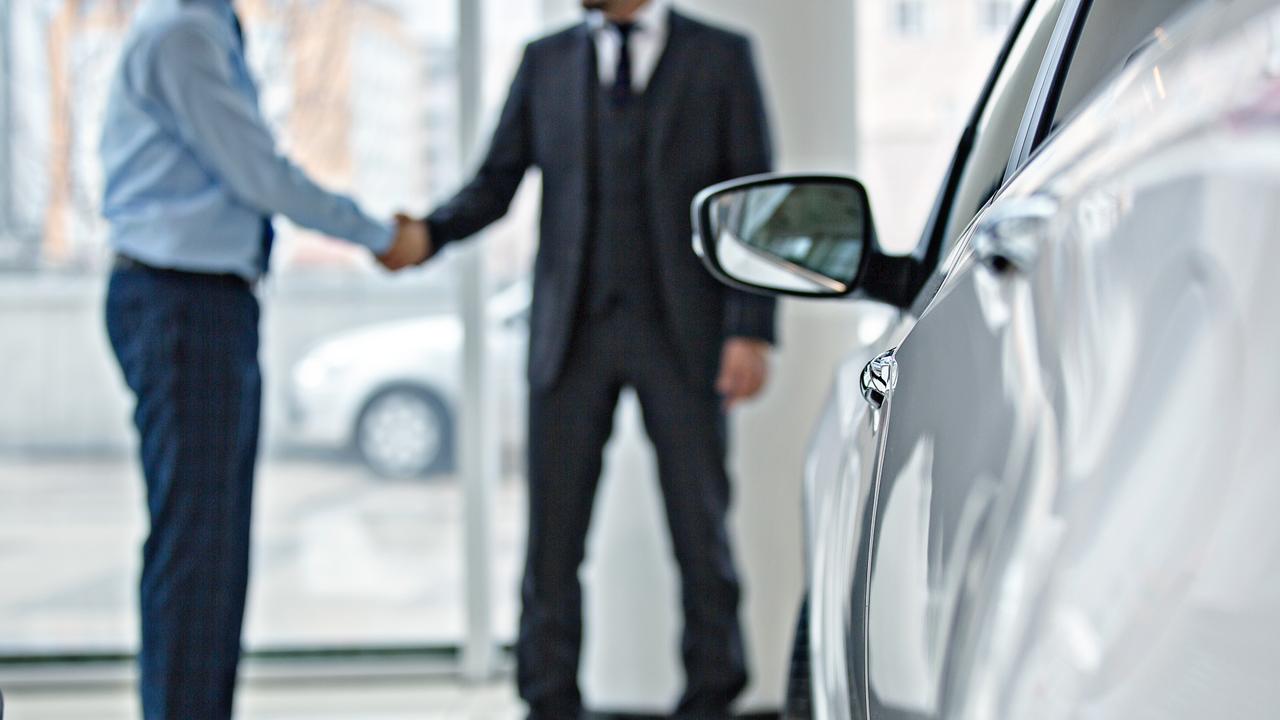 Here's the thing: there are a lot of variables to consider when purchasing a car in Canada. Dealing with car dealers, banks, and insurance brokers can be tedious, especially if you have classes to attend.
The good news is that obtaining a vehicle may be less difficult than you believe. We'll go over how to acquire a car as an international student in Canada in this blog. It's never been easier to arrive for class in style!
Step-Guide to get yourself a car in Canada
Step 1: Get a Social Insurance Number
The truth is that if you need a student auto loan, you'll need a Social Security number. This is because large-ticket purchases (above $10,000) must be reported to the government, and the dealer will require your social security number to do so. This one-of-a-kind nine-digit number entitles you to receive payments in Canada as well as other government programmes and benefits.
Service Canada makes it simple to apply for one if you don't already have one. You'll need the following documentation as an international student:
A study permit:  A study permit must be issued by Citizenship and Immigration Canada (CIC) and must state that the permit holder may either "take employment" in Canada or obtain a "confirmation to work off-campus" letter from the IRCC or CIC.
Visitor record:  The visitor record, like the study permit, must be granted by the CIC and must show that you are authorised to work in Canada.
Diplomatic identity card and a note of permission of employment:  This must be issued by Global Affairs Canada or Foreign Affairs, Trade and Development Canada.
After you've collected these documents, all you have to do now is go to your nearest Service Canada location to get your new social insurance number.
Step 2: Get a Valid Driver's License and Vehicle Insurance
A valid Canadian driver's licence and insurance are required if you plan to acquire a vehicle. If you hold a foreign driver's licence, follow these steps:
Bring your driver's licence to a Service Canada facility to see if your nation has a reciprocal agreement that allows you to get a licence without going through the standard process.
If your nation is not eligible, you must produce formal confirmation from the Embassy of your driving experience, which must be translated into English by a trained translator.
After that, you'll have to pass a vision test and a written knowledge test about the laws of your province.
If you have less than 12 months of driving experience, you must gain 12 months of experience before taking your road test.
You can take a road test right away if you've been driving for more than a year.
To be eligible for auto insurance, you must have a valid driver's licence. You won't be able to buy a new car in Canada unless you have auto insurance.
Step 3: Apply for a Student Car Loan
You might want to apply for an auto loan now that you have your SIN number and driver's licence. If you're a newcomer to the area, though, your credit history may not be up to par to lease or finance a new car. Remember that if you require a car loan, lenders must be confident that you will be able to repay it on time. Here are some of the obstacles to consider and how to overcome them:
Work or student permit:
When you go to the dealership, make sure that the conditions of your loan do not extend past the expiration date of your driver's licence. This is intended to demonstrate that you can pay off your car before leaving the country.
Have an income:
Having a steady source of income can help you get a lower interest rate because you're seen as a less risky borrower. Enrolling in a medical or Ph.D. programme is also advantageous because future earnings are more predictable and are frequently paid for by the foreign government.
Have a down payment
Because you may not have a good credit history, having a down payment can help you get an auto loan. Lenders want to know that they'll be able to recoup their money within the loan period. If a 60 percent down payment is presented, many dealerships will guarantee car loans to students.
Getting a car loan is an excellent approach to establish your credit history if you're a temporary resident in Canada who plans on staying longer or moving here permanently.
FAQs
Can international student buy a car?
Yes, any international student in the United States with a driver's licence can buy, rent, or lease an automobile.
Which car is best in Canada for international students?
Mazda 3.
Volkswagen Jetta.
Toyota Corolla.
Honda Civic.
Toyota Prius.
Can an Indian buy a car in Canada?
To begin, you'll need to understand what documentation you'll need to lawfully purchase a car. An Ontario driver's licence, a valid car insurance policy, and your vehicle registration are the three main sorts you'll require.
Can I finance a car as a student?
Yes! CarFinance 247, on the other hand, works with lenders who can provide student auto financing. When you're studying, we recognise that having a car is necessary for getting to and from university, driving to your part-time work or industry placement, or visiting friends and family.
Check out our other articles