Introduction
Every year, tens of thousands of students from around the world flock to Canada in search of higher education and a brighter future. Achieving success as a student can help set you up for a bright future, whether because of the world-class education or because you aim to stay and work in Canada and use education as a path to permanent residency.
International students' budgeting and financial planning
If you do your homework before coming to Canada to study, you can stay on top of your finances. A healthy student budget is critical if you want to keep up with your spending, save money, and be prepared for unanticipated expenses.
In Canada, establishing a credit history is essential to securing financial stability. When you're a student, you may need a decent credit score to get a cell phone, rent an apartment, or get financing for a car. Opening a student account and getting a credit card will help you get a good start on your financial goals. You'll be hit with hefty fees if you don't pay your credit card bill on time. You'll also need a Social Security Number if you can work part-time under your study visa (SIN) terms. A financial advisor can help you develop a long-term strategy to protect your wealth.
Juggling academics, work, and leisure time
"It's critical that you have a clear goal in mind before coming to Canada to study. Siang, an international student from Malaysia who moved to Canada in 2008, urges students to set aside time for all they want to do, whether it be an academic accomplishment, professional advancement, or honing a talent.
"As an international student, don't forget to take advantage of your new surroundings and have fun. "Every new event in Canada has the potential to become a treasured memory," he adds.
Many overseas students find it challenging to strike a balance between their studies and their extracurricular interests. Use your course schedule to construct a program that allows you to do all you want, including studying, networking, socializing, commuting to and from your university, and working part-time. '
Consider doing some research to see whether you have the time to work if your study permit allows it." Lucas suggests contacting your university's coordinator or talking to prior students to learn more about class schedules.
Keep your workload reasonable and set aside time daily for your education and personal well-being.
Developing a network of friends and family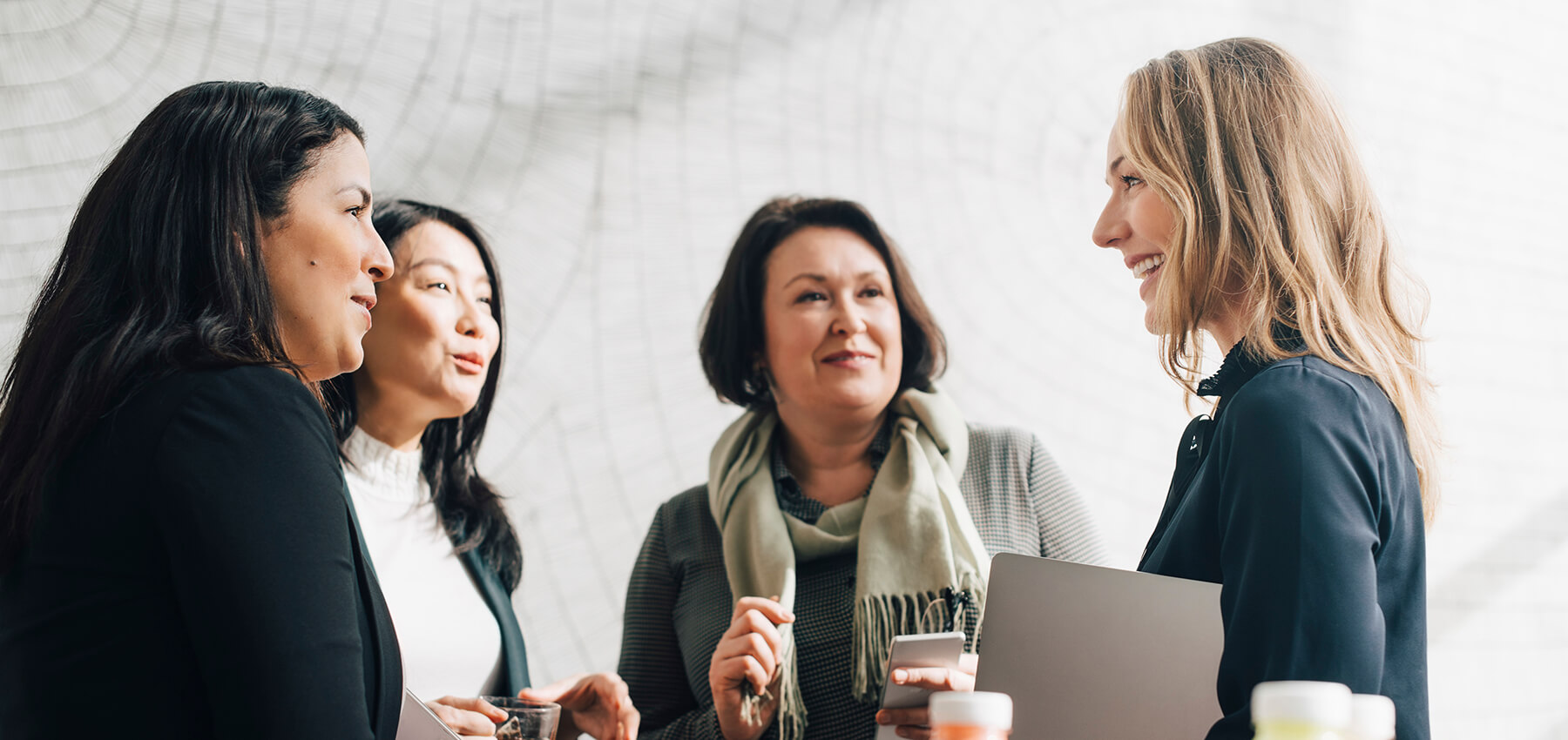 You need a robust support system to motivate and inspire you to stay on track toward your goals. In the beginning, many international students in Canada feel homesick because they have to leave behind their families and friends. While engaging with people in your neighbourhood may seem like the most straightforward approach to making new friends, there are numerous benefits to widening your social circle.
You'll be able to broaden your horizons by interacting with people from a variety of backgrounds. It is also possible to improve one's English language and communication abilities by conversing with people beyond one's social circle. Nearly every university has clubs and societies where you can meet others who share your passions and goals. As you prepare for your future career, having a larger social circle can help establish a more extensive professional network.
Staying healthy
International students often neglect their physical and emotional health due to their hectic schedules of classes, jobs, and extracurricular activities. Make an effort to eat a balanced diet with plenty of fruits, vegetables, and whole grains. When stressed, resist the temptation to nibble on junk food or sugar.
Make time for physical activity, leisure pursuits, and other forms of self-care. Students can often take advantage of on-campus gyms and exercise centres. Try walking or biking to class instead of going to the gym or participating in sports.
Keep in mind that nothing beats a good night's rest. Even if you have to work late or study all night on occasion, don't make it a habit. The inability to focus and learn in class and your health might be harmed by a lack of sleep.
Preparing yourself for a successful career
Remember that your education is only a means to an end, not a lot. As you go about your studies, keep your eye on the prize. To work in Canada after completing your studies, you must familiarise yourself with the Canadian labour market and its requirements. Developing a robust professional network is an essential aspect of this.
It's a common misperception among overseas students in Canada that there would be a lot of time for professional development when they finish their studies. The sooner you start preparing for the Canadian employment market, the easier it will be for you to adapt. Here are a few pointers from those who have been where you're going before:
Networking is an art form
In Canada, networking is critical to academic and professional success." Ke, an international student from China who arrived in Canada in 2019, says that many international students are afraid to engage in conversation because they are self-conscious about their English proficiency. Overcoming this fear and pursuing connections with people who can help you on your journey toward achievement is essential."
LinkedIn and other professional social networks are fantastic places to meet people who have been through similar experiences or are in positions of authority that you admire. In Canada, LinkedIn connection requests are greeted with open arms. According to Ke, he had coffee discussions with his LinkedIn acquaintances to understand the local work culture and get advice on strengthening his job applications.
Look into internship and cooperative education options
Internships and co-ops are excellent ways to learn about the job market and put your talents to use in a real-world setting. "Work experience is an option in several degree programmes. Your academic advisors may be able to assist you in finding internship or co-op possibilities, depending on your subject of study," adds Siang.
For a co-op or internship work permit, you will need to provide a copy of your study permit and a statement from your school verifying that the internship is required for your degree.
Volunteering is a great way to meet new people and build your professional network
Volunteering is a great way to get Canadian experience and create a network if your study visa or university schedule does not allow you to work. Get in touch with local non-profits and see if they have any volunteer positions available.
"As a college student, I volunteered at several industry events and conferences." People I met through such channels could get to know me and learn more about my background. For example, Lucas recalls, "some people were open to the concept of having lengthier conversations and leading me towards my career path."
Start working on the side
Regarding earning extra money, part-time jobs can assist overseas students in expanding their network and gaining work experience in Canada, says Ke.
Off-campus employment is an option if your study permit allows you to do so. Find jobs where you can expand your knowledge, collaborate with like-minded others, or put your abilities to good use. The more work experience you have on your resume, the better your chances of finding a job after graduation.
Prepare yourself for the job market ahead of time
Studying in Canada offers many chances to expand your professional network, improve your abilities, learn about potential employers, and gain practical work experience.
More than just academic accomplishment is part of your success as an international Canadian student. While at school, you have the opportunity to make friends, learn new skills, and lay the foundation for a long and prosperous career and life in Canada.
Tips every first-year student should know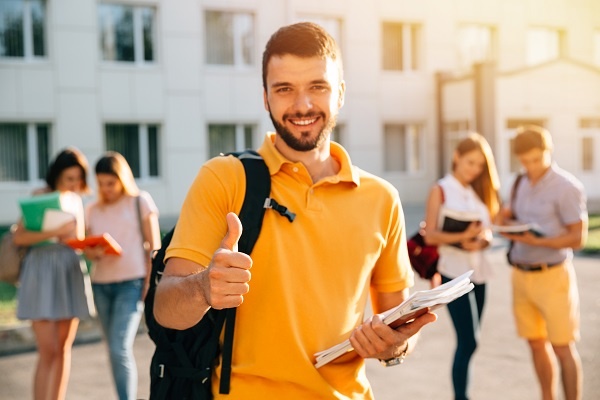 Take advantage of research opportunities
As a college student, your self-discipline will pay off tenfold in the years to come. As long as you attend class regularly and remain on top of things, you'll pick up valuable skills and hear about exciting topics that aren't covered in textbooks or online notes. Your professors will also be able to help you learn about their studies, so you'll get to know new individuals and make new friends while at school. Many professors engage students to conduct research during the summer, and I strongly advise students to take advantage of this opportunity if it presents itself.
Stand firm in your convictions and don't back down
At first glance, the university appears to be a whole distinct place, but it is a collection of many separate worlds. In classes where Indigenous modes of knowing were not widespread, you may recall feeling uncomfortable about presenting your knowledge or views as a first-year undergraduate. Is this information best learned in a classroom or elsewhere? Indigenous knowledge systems may not be taken seriously. On the other hand, in retrospect, you will see that this battle was an essential part of your development.
The university is a repository of information, but it also serves as a platform for students to share their insights and perspectives. This can be a strange and liberating sensation at the same time. Utilize your past experiences as a resource for new ideas.
You'll cherish the connections you made, many of which will last a lifetime. Your ability to investigate, contend, and deliberate will be directly correlated to the quality of your relationships with friends and peers. Get out of your comfort zone by taking courses that challenge you intellectually. Do not hesitate to share your expertise. Your education will challenge you, and your university should challenge itself.
Find techniques to keep your attention in school
As a first-year student, you'll frequently struggle to comprehend what your professor is teaching. You'll either feel exhausted and go off to sleep, or you'll be unable to even come up with a logical question to ask.
Even if you fail to get more sleep, you'll soon discover two more options that worked. Realizing that others valued your courage to speak up was a good first step in overcoming your sense of isolation. Taking a few minutes before class to read a few pages ahead in the textbook was also a great strategy. As a result, you were better prepared for class and could retain more of the professor's talk. You could follow more easily and gained the courage to ask questions because you had already given the material considerable attention. Preparing for class by reading ahead was an investment that paid off in the long run. You were more engrossed and found it easier to remain up.
Don't let your course or curriculum limit your potential
Make room for your curiosity. Do not let the restrictions of your programme limit you, even though universities have become programmatically regimented. Resist and find a method to pursue astronomy and English if your degree in English says you can't take any more classes. Getting a degree isn't as crucial as discovering your life's passions, which will guide your career and personal choices. Take advantage of those opportunities for an additional year. Stretch. To be successful, you'll need to broaden your horizons and cultivate an inquisitive mindset. If it doesn't lead to a clear-cut career, let yourself the joy of being fascinated and engaged in a field that will tell you what you care about. Also, practise articulating your thoughts and feelings clearly and passionately. Your greatest asset will be your ability to express yourself succinctly and persuade others of your points of view.
Balance your career and personal lives
It's essential to keep in mind the connection between physical and emotional well-being. Pay close attention to your diet and sleep patterns, especially in the days leading up to tests. In your first year at university, you should explore new ideas, deepen old hobbies or discover new ones, form lasting friendships, and participate actively in the groups and societies that interest you. Non-academic pursuits such as these will improve your time management skills, capacity to retain academic information and overall satisfaction with your university experience. Please make time to help those in need outside the university, such as working with the homeless or helping the elderly improve their computer skills in a nursing home. Be aware that the pace and depth of new content you must master in university differ considerably from those you experienced in high school. Finally, keep in mind that success in life is all about finding a good balance between work and play, so make an informed decision about your major, stay focused and persistent, and work to maintain a healthy work-life balance while establishing a solid professional foundation through personal development and healthy living.
FAQs
Most importantly, getting into a Canadian secondary school is more accessible than a Canadian university. Only a passing grade is often enough to meet the requirements (50 percent average). As part of the application process, students must submit several documents, including a photocopy of their passport.
Why is Canada famous for education?
Canada is known worldwide for its exceptional educational excellence from elementary school to post-secondary education. Our teachers have received extensive training and bring many experiences to the classroom. Around two-thirds of university professors have at least one international credential.
Does Canada have the best education?
Canada has consistently ranked among the world's top five high-education systems since 2016 (Source: QS Top Universities). According to research by US News and World Report, Canada will be the third most incredible country in the world for education in 2020.
Check out other articles