Introduction
Most students who want to study in Canada say they prefer it because of the safety and security that the country affords them. Safety concerns are common among students considering a study abroad experience in Canada. Is it safe for international students to attend Canadian universities?
Is Canada Safe To Live In?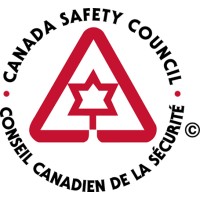 Throughout history, Canada has been the safest country on the planet. The country has also been ranked well in terms of quality of life and educational attainment. Because of its low crime and racial discrimination rates, Canada is considered one of the safest countries to pursue a university education. Canada's safety index (62.42) is significantly higher than the safety indices of the United States (49.99), the United Kingdom (57.9) and Australia (57.94). Another common complaint from international students is that they feel unsafe in their host country.
Work And Study In Canada
If an overseas student's study visa or permission states that they are permitted to work on or off-campus, the Canadian government enables them to work and study in Canada. To work in Canada, you must possess a current work permit. Students in Canada can find full- and part-time workers in the country's job market.
You have the option of working on or off-campus as a student. The term "on-campus" refers to the fact that you are permitted to work in all of your school/campus buildings. You may only work on the campus where you are currently enrolled if your institution has more than one location. An off-campus work permit is required for overseas students who wish to work away from the university.
Public Safety In Canada
During An Emergency
It is a top priority for Canada's government to ensure the safety of its citizens. Is it okay if international students come to Canada amid a crisis? In an emergency, dialling 911 is your only option in our country. This is the phone number for police, fire, and ambulance services in Canada. They also provide interpreters for residents who do not speak English. Do not try to protect yourself if you find yourself the target of a robbery. All you have to do to grab people's attention is holler. And if someone tries to take your wallet, throw it aside and run away. No matter how little or severe the incident, the victim must report it to the police right away.
Walking Safety In Canada
It would be best if you were extra cautious when you're alone. Be mindful of the people and things in your immediate surroundings. At night, avoiding secluded regions and walking on well-lit, busy streets is always a good idea. A park or an alleyway are good examples of places to avoid. If you must walk alone, do it with self-assurance and after carefully considering your options for getting where you're going.
If you think someone is following you, go to a nearby restaurant or business. For students who need to get around campus after hours, many Canadian universities provide "safety escorts" and other forms of transportation as an added convenience. Do not forget to save their phone numbers if this service is accessible at your college or university.
Transportation Safety In Canada
Is it safe to travel across Canada as an international student? It would be best if you always familiarised yourself with the public transportation route and schedule before you travel to any location. It's always a good idea to take a taxi if you're going somewhere at night. Taxi fares are predetermined by running metres, so there is no need to haggle with the drivers. However, if you decide to take a bus instead of travelling at night, look for a crowded and well-lit vehicle.
Ridesharing services like Kangaride, Poparide, and Lyft are also available in Canada. While in Canada, this is one of the most cost-effective ways to get about.
Public Safety In Canada While Drinking And Parties
Is it okay for international students to get drunk and have a good time here in Canada? Drinking regulations and the legal drinking age are essential to know if you are a newcomer to Canada. A valid photo ID or passport is required to purchase alcoholic beverages or enter bars throughout the country. When returning following a night of drinking, always take a public bus, cab, or ride-sharing service.
You should always double-check the car identification number and the driver's photo when hailing a trip via an app. It is also a crime to consume alcoholic beverages in public, including on the streets, parks, and beaches. While in Canada, it is against the law to have any narcotics in your possession. You will be deported if you, as an international student, are found to possess narcotics in Canada.
Apartment Safety In Canada
If you want to keep your flat in Canada safe:
Don't allow strangers to enter.
Even at home, keep your doors and windows secured and use the peephole to check who's at the door before letting them in.
Get to know your neighbours, so you have someone to turn to if the worst happens.
These are things to remember if you want to stay safe while in Canada for school. This information may have answered your question about the safety of living in Canada. The nation is considered one of the world's safest living, working, and studying locations.
Health and safety in Canada
Students at Canadian universities are given the utmost priority regarding campus safety. As an international student, you'll have various resources at your disposal in the event of an emergency or catastrophe. No need to be alarmed; most universities have 24-hour security staff.
Contact your university security service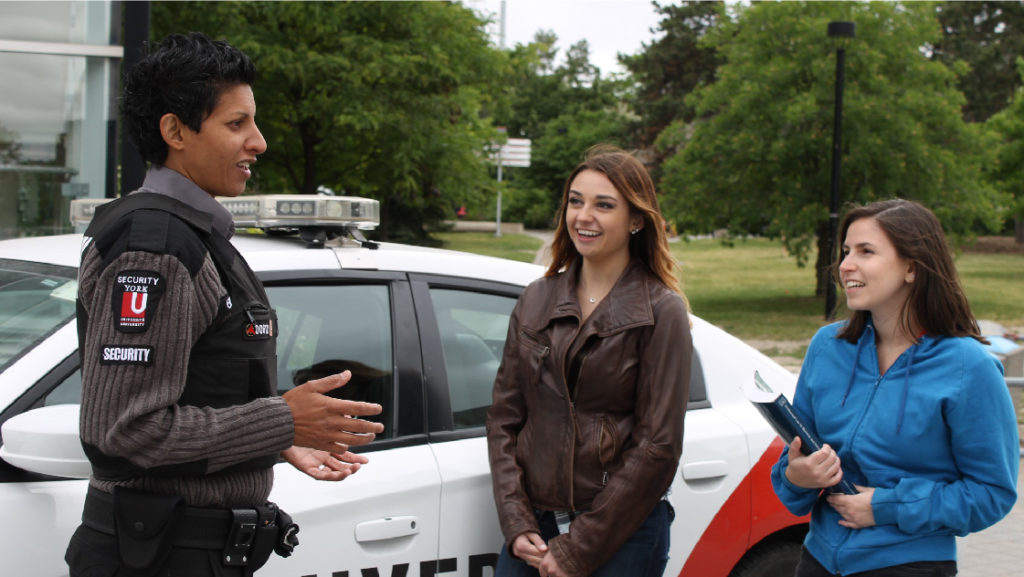 A separate group oversees the safety of international students on nearly all Canadian campuses. The first step is to see if your school has one and save the phone number of the security officer.
Several universities and colleges also provide after-hours shuttles and security escorts to take you back to your lodging or station. Some schools even go so far as to provide students with a direct line to campus security via mobile apps. On-site CCTV and security are also available 24 hours a day, seven days a week.
Do not hesitate to contact your college authorities if you ever feel uncomfortable on or around your campus or accommodations.
Their schools' health insurance plans usually cover international students. Consult your IDP advisors for further information on your Canadian health insurance alternatives.
It's important to stay alert!
Travel safely for both you and other people
Make sure you thoroughly research the roads in Canada before you set out. Get to know the region and check out the most up-to-date maps to get directions.
Different countries have different legal systems. As a result, familiarising yourself with the rules ahead of time can help you prevent inadvertently violating them.
During the daytime
Always be on the lookout for danger and be aware of your surroundings. Leave the location or alert a trusted person if you ever feel dangerous.
Avoid travelling alone, incredibly late at night. Plan beforehand and have a friend drop you off or take a taxi.
Avoid going for a nighttime stroll; instead, go with a group on well-lit streets. Carry enough cash on you just in case.
Don't get in a stranger's car.
Money and documents should be safeguarded
As an international student, you must always have all of your documentation on hand. Passports and other travel documents should be maintained in a secure location. If you want to pay with cash, spread it out rather than keep it in one area. Using a credit or debit card is always preferable to paying with cash.
Keep your passport at home when you're out and about. Contact your university's international support team if you don't have a place to live and need campus storage facilities.
Keep in touch!
Make sure everyone knows where you're going at all times. Here's how to stay connected at all times:
Get a phone number in your area.
Share your phone number with friends, family, the university office, and even your roommate if you're sharing a dorm.
Make sure your phone is charged and ringing at all times.
Whether you're heading to a new city or a local mall, let someone know where you're going.
Whenever you feel unsafe, share your location with a trusted person.
Don't forget that the Internet can be hazardous as well! So, use caution regarding your behaviour, both online and off.
It's safer for international students now because of the pandemic, but why?
Releasing detailed guides for international students
In addition, the IRCC has published several guidelines to assist and educate international students who are already studying in Canada or who intend to do so in the future. Before applying for a student visa to Canada, you should read the guide to learn more about the COVID issue.
Canada's Public Health Agency has approved the rules. Health care facilities near you and institutions that are COVID-compliant can be found here. You can also find out what documents you'll need if you're planning to travel during this time.
Sending work and study permits by mail
Many international students who have yet to get their study or work permits have been harmed by the present travel restrictions and cannot visit immigration offices because of the risk of exposure or the closure of centres.
Your Letter of Introduction application can now be submitted using the IRCC's new online site. The new approach will allow you to get your Canadian study permit by mail if you meet the requirements.
As a result, parents and kids worldwide may feel more confident that the world will return to normal once the precautions are implemented.
International students are eager to continue their studies on campus, consider Canada a safe study location, and are satisfied with the precautions implemented by Canadian college authorities, according to a new CIC survey of international students.
Contact your chosen school or institution to find out what they are doing to help their international students in these difficult times. Students from other countries who desire to study in Canada should check the IRCC's website for information on visa requirements for international students.
Coronavirus readiness plans in DLIs
The Canadian government equally protects foreign and domestic students. This means that study permit holders can only be accepted into Canadian institutions (Designated Learning Institutions) with Coronavirus preparation measures.
The plan must include information on how overseas students will be supported during quarantine and vital information on health insurance.
A current list of DLIs accepting overseas students can be found on the IRCC website.
FAQs
Why is Canada safe for international students?
Due to the country's multi-ethnic and diversified population, Canada is one of the safest destinations for international students. On-campus, you'll have 24-hour security at the front desk, in addition to the fact that the United States is the safest country in the world.
How is Canada helping international students?
The federal government has encouraged international students to make Canada their permanent home. As a result of their Canadian education and job history, they often have the necessary qualifications to apply for permanent residence status in the United States.
How can international students stay safe?
In Country Safety Tips
Remain vigilant and believe in your gut. Being on guard and mindful of your surroundings is always a good idea.
Keep Valuables Close to you.
Keep a Low Profile.
Learn Your Surroundings.
Drink Wisely.
Keep in Contact.
One of the safest countries in the world to travel to is Canada. The police are reliable and responsive, and the crime rate is low. No matter where you go, using common sense is crucial for your safety and the security of your possessions. Always keep a watch on your possessions.
Check out other articles