Introduction to Canadian Resume
Your resume will get noticed more by Canadian recruiters if you have a Canadian-style resume. While Canadian-style resumes come in many different formats, they share some standards that you should know about.
Check the video to know more
Style and Personal Details
In Canada, a photo is never included on a resume, and personal information is limited to your name and contact information.
Never do the following:
Indicate your age. Your physical characteristics are described by your ethnicity or cultural background.
Indicate whether you are married or have children, as well as your sexual orientation or preferences.
None of these things are thought to be important in getting a job. Showcase how your past accomplishments and strengths will benefit the position you're looking for.
Mind the Length
A resume with fewer pages is preferable to one with many. The majority of people have a two-page résumé. If you are a recent graduate or junior professional, a one-page resume may be appropriate. However, depending on your seniority, if you have more years of experience, it's OK to have a three-page resume if necessary.
To make a CV shorter, don't lose quality details, accomplishments, or previous relevant experiences.
Adapt your Resume for Each Role
According to career gurus, you should tailor your CV for each position, particularly for your most recent work experience. In today's job environment, general or generic resumes are ineffective. It's a good idea to stick to the job posting's specifications so that your resume reflects those requirements.
Generic resumes are ideal for applying to companies that do not have any job openings advertised. You can utilise a more generic version of your resume if you research a company that you want to work for but they don't have any current openings.
Also, don't forget to use your cover letter to demonstrate how your experience matches the job's requirements.
Include Volunteer Work
If your volunteer experience is relevant to the position you're looking for, you should list it in the work experience section. It's crucial to communicate about what you've accomplished. It makes no difference if the work was unpaid.
Use Social Media
Many employers will look at your resume in conjunction with your web presence. You can include a link to your LinkedIn page, as well as a link to your online portfolio or related blog if you have one.
Employers may also search for you on social media sites like Facebook, Twitter, and Instagram. If you don't want a future employer to see anything, don't make it publicly accessible or even put it online.
Formatting Hints
The format is crucial. Your resume should be well-organized, tidy, clear, and formatted consistently (e.g., font and bullets).
If you're searching for a job that requires meticulous attention to detail, you'll need to show it on your résumé.
To organise the material in your resume, use headings. The following are examples of resume headings:
Qualifications Highlights
Education and Professional Experience
To make crucial information stand out, use formatting elements like bold and bullets.
The Job Ad. or Posting
The bullets parts for the requirements are often presented in order of significance or according to work needs. The top five items on the list are usually the most important job criteria, with the least important needs near the bottom. Make sure your resume speaks directly to the top requirements by comparing your previous experiences and accomplishments to the top requirements.
You can edit a few bullets or words to focus on specific talents and accomplishments for various professions. Others may require you to entirely redo your resume. The most important thing to remember is that each application you submit should reflect the role you are seeking for.
Use Keywords
In today's job market, many recruiters choose resumes using web technologies. These tools are meant to match job ad keywords to your CV. It's critical to include keywords in your CV that match what you see in the job offering and on the company's website. Recruiters don't always read every word on a resume and instead focus on keyword matches.
Keywords are used to define abilities and qualifications. Use as many keywords as possible to improve your CV. However, don't make up stories only to employ keywords.
Proof Read it
Before you send your résumé, double-check it. Verify the accuracy of the firm names, job titles, and dates. If you can, print off your resume to see how it looks on paper, or save it as a PDF to check the formatting.
Sending a resume as a PDF ensures that employers will be able to open the document without difficulty.
Types of Canadian Resume
Functional Resume
A functional resume is one that focuses on your abilities. It's grouped by the talents you've acquired in past jobs. If you want to use a functional resume, make sure you:
Are a recent graduate
Have major time gaps in employment
Are changing careers
Chronological Resume
A chronological resume is based on the passage of time. It's arranged chronologically by the positions you've held. You start with your most recent position. If you have a lot of experience in your sector, these resumes are ideal. They're also better for folks who don't have long intervals where they aren't working.
Don'ts of Canadian resume writing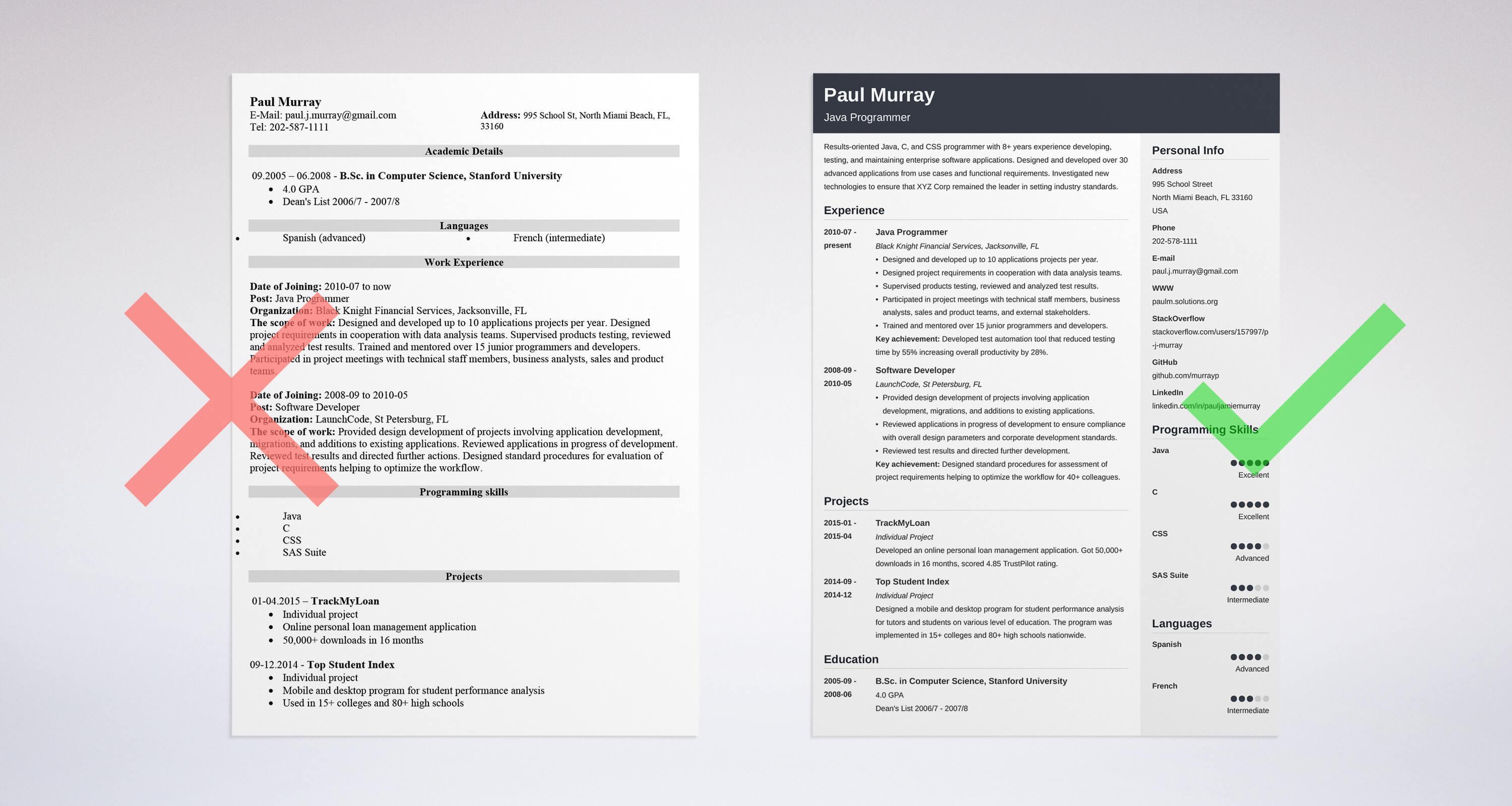 Don't include references
Your employer will request references if they want them. It's a good idea to make sure your reference is aware that you're naming them and providing their contact information. Speaking with your reference ahead of time might also assist you assess whether or not they will truly give you a good recommendation.
Don't use an inappropriate email address
Recruiters are aware of these data, and they may pass judgement on you based on the email address you thought was amusing in high school. There are no red flags in using an email address that contains your name.
Don't write too much
One page is optimal in terms of length, but two is great as well.
You want the individual examining your application to just see your best, most relevant, and most recent work experience. If you're just starting out in your profession and don't have much experience, you can mention items that aren't necessarily relevant to the job.
Keep your resume short and sweet in general. The goal is for it to be "skimmable." Recruiters should be able to acquire a sense of your background without having to read a novel.
Don't include a photo
Unless you're an actor or a model, you don't need to include a photo with your CV in Canada, unlike in some other nations. In general, you only need to include material on your CV that is relevant to the job desworking.D
FAQs
Do Canadians say CV or resume?
In Quebec, the phrases CV and resume are sometimes used interchangeably. A CV, on the other hand, is quite different from a normal résumé in Canada's other provinces. A CV will be longer than a resume, which is normally one or two pages long (usually 5-10 pages long).
How do I write a cover letter for a job in Canada?
Make a note of the date.
Include your full name and mailing address.
Include the name and address of the receiver.
Please begin by introducing yourself.
Make your first paragraph on why you're interested in the job.
Include your background information.
Concentrate on your credentials.
Finish with what you believe sets you apart from other contenders.
What skills should I list on my resume?
Computer proficiency.
Leadership experience.
Communication skills.
Organizational know-how.
People skills.
Collaboration talent.
Problem-solving abilities.
Check out our other articles