What is Culture Shock?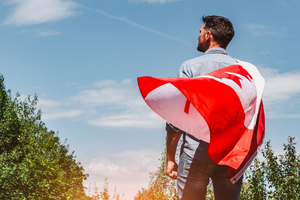 When people move to a new nation or experience a new culture or surroundings, they may experience culture shock, which is defined as feelings of uncertainty, perplexity, or anxiety. This cultural shift is natural and occurs as a result of being in a new setting.
While people relocate to a new city or country, such as when retiring overseas, culture shock can occur. Culture shock can also occur when people travel for vacation, retirement, or business, or when they study overseas. International students studying abroad for a semester in another country, for example, may struggle with cultural adjustment due to unfamiliarity with local customs, language, food, and values.
Check the video to know more
Overview of Canadian Culture
The artistic, gastronomic, literary, comedic, musical, political, and social qualities that are representative of Canadians are embodied in Canadian culture. Canada's culture has been affected by European culture and customs, primarily the British and French, as well as its own indigenous cultures, throughout its history. Over time, parts of the cultures of Canada's immigrant groups have merged to form a cultural mosaic that is uniquely Canadian. Due to similar language (in English-speaking Canada), extensive media penetration, and physical proximity, certain portions of the Canadian people have been influenced by American culture to varied degrees.
 Canada is frequently described as "progressive, diversified, and multicultural." Because of its public emphasis on the social importance of immigration, Canada's federal government has been dubbed the "instigator" of multicultural ism. Canada's culture is influenced by its diverse population of nationalities, and laws that promote a just society are protected by the constitution.
10 biggest culture shocks in Canada
Bye Bye Discrimination!
Canada is delighted to declare that it does not support or promote any form of discrimination. In Canada, everyone is treated equally. In Canada, discrimination is prohibited on the grounds of culture, race, religion, gender, sexual orientation, language, or profession. Discrimination is against the law in the country, as well as a cultural no-no. In contrast to Asian countries, where male students attend school at a higher rate than female students, Canada does not have this problem! If there are more female pupils in a class than male ones, don't be surprised. You might also run into persons who aren't of the same sexual orientation as you. Canadians make certain that everyone is treated equally and with respect.
LGBTQ Friendly
In Canada, homosexuality and LGBTQ+ rights are widely recognised. Canada has long been a friendly environment for international students and tourists due to its diverse culture. It's also one of the top LGBTQ+-friendly study abroad locations, with a gender-neutral learning environment for students. Not to mention the fact that Canada passed an anti-discrimination law for the LGTBQ+ community in the 1990s, when the rest of the world was still discussing whether or not same-gender marriage should be legalised. If you observe people accepting LGBTQ+ students in Canada, you should be prepared for a culture shock.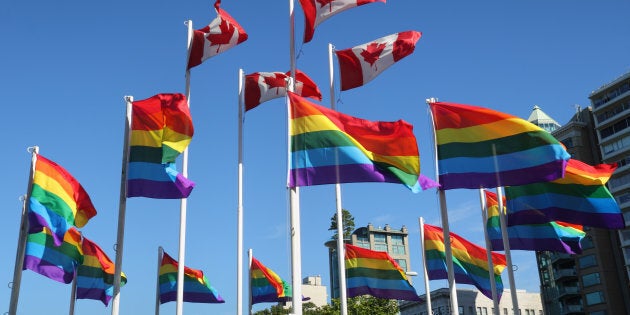 Ethnically Rich Country
Another culture shock you can experience in Canada is the fact that it is an ethnically diverse country that welcomes students and tourists from all over the world. You won't feel like you're the lone person of a different ethnicity in most parts of Canada. It's a beautifully ethnically diverse country in every way, and you'll come across more'minorities' or other ethnic groups than you might have imagined. While studying in Canada, make acquaintances with people of many nations and ethnic backgrounds. It will also provide you the opportunity to sample as many different cuisines as possible, but that's just the cherry on top.
Canadians are Very Friendly
Another point worth mentioning in the list of the country's biggest culture shocks is that Canadians are generally quite pleasant and kind. Canada, according to Inter Nations, is one of the top ten most hospitable countries in the world, ranking #10 on the list. Countries like Portugal, Taiwan, Mexico, and others topped the list. Many people in other countries aren't used to exchanging grins with strangers, so this could be a culture shock here. Even if you don't know them and feel like an outsider, they'll grin and most likely keep their doors open at all times to assist you.
The Climate Shock
Summers in Canada are the hottest, and winters are the coldest, with temperatures ranging from 7 to 20 degrees Celsius in the spring and fall. Summer temperatures range from 20 to 30 degrees Celsius, while winter temperatures range from -30 to 5 degrees Celsius. This cultural shock strikes many foreign students from tropical and Asian countries like India differently than any other culture shock in Canada! In summary, students may need to acclimate to the environment of the city or state in which they will be studying.
Canadians Enjoy Talking
Another culture shock has been added to our list of the top ten culture shocks in Canada. Surprisingly, unlike people in other European countries, Canadians enjoy speaking and talking! Many kind and inviting people will greet you with a grin and will always be willing to hang out with or talk to overseas students. Small conversation is always suggested as a good technique to break the ice when meeting someone new in a foreign location. It's also an excellent way to begin cultivating long-term partnerships. Small talk subjects include weather, sports, hobbies, current events, and other impersonal topics. So, the next time you're out, don't be shy about striking up a conversation — it's part of Canadian culture.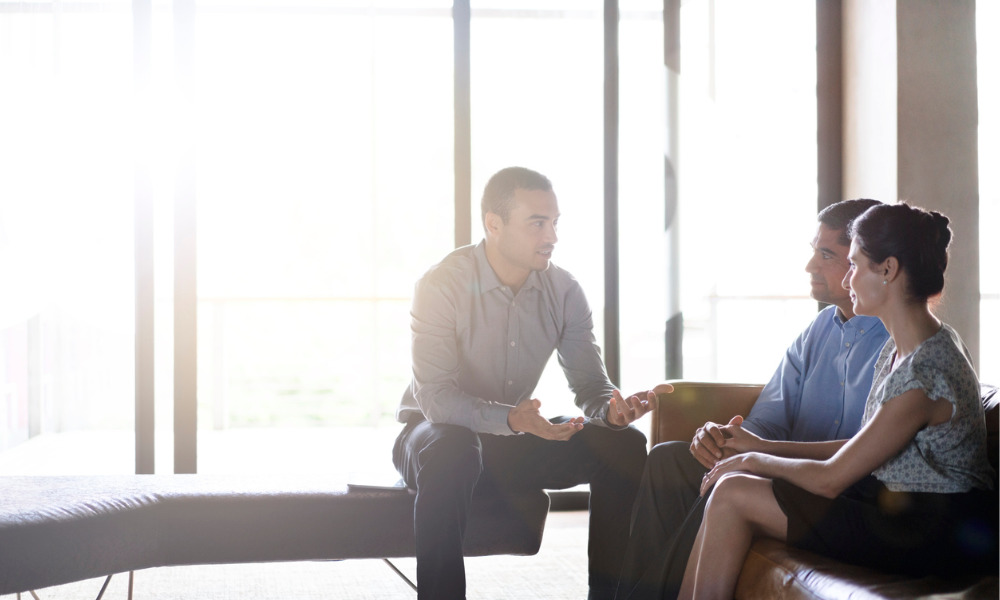 Money is Not An Important Component!
There are various reasons why Canadians do not regard money as a significant factor in their lives. One of them is that whereas Asian minorities may associate money with safety and regard it as a necessary component, the majority of Canadians do not. This is likely to be one of the most significant cultural shocks that overseas students face in Canada. Money is not equated with health or prestige among Canadians, and wealth is not taken into account while making friends or forming relationships.
Canadian Way of Teaching and Learning
While many educational systems across the world place a high importance on individual contributions in the classroom, group work or cooperation is an important part of Canadian education. During group work, you'll have to communicate with a diverse group of pupils and take responsibility for your work without coming across as demanding. Individual tasks and exams, on the other hand, are entirely at your control. Because Canadians value diversity, expect to work in a variety of learning groups.
Live a Balanced Life!
In India, we spend most of our time on academics or one or two hobbies that we enjoy or want to pursue as a career. People in Canada, on the other hand, tend to lead a balanced lifestyle, devoting time to a variety of activities such as study, sports, meditation, exercise, and social events. If you observe people in Canada paying equal attention to sports and meditation as well as their education, this may come as a culture shock.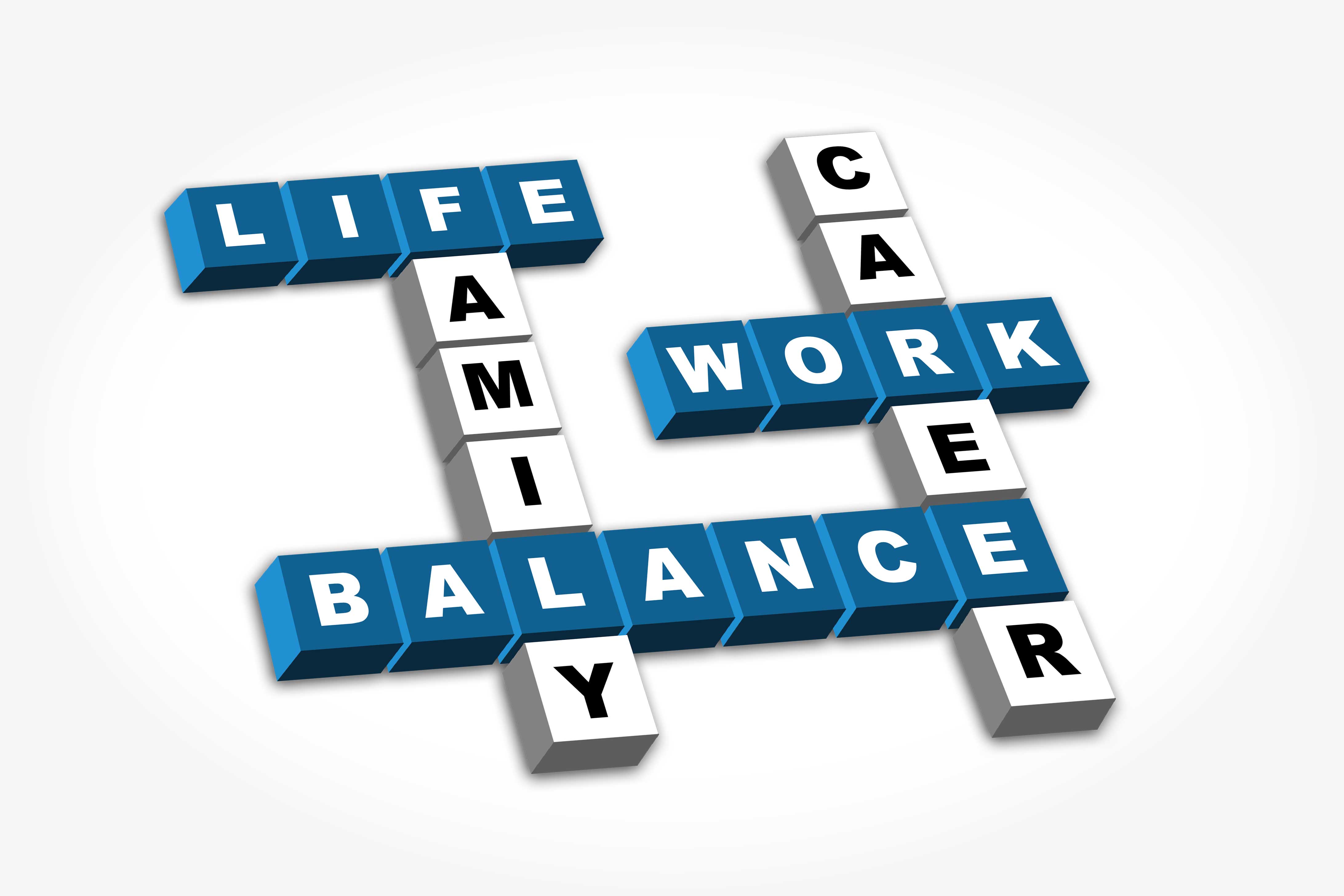 Respect Others' Personal Space
Another cultural shock in Canada is the socially accepted behaviour and regard for others' privacy. Canadians will never advocate for or use terms or body language that could harm others. In other ethnic cultures, questions like 'why you haven't married yet' or 'what is your salary or family income' are considered icebreakers, but in Canada, such inquiries are seen as unnecessarily probing and personal!
Different stages of cultural shock
The Honeymoon Stage
You've just come from your homeland, and you're looking forward to beginning a new chapter in your life! You want to do new things and meet new people as soon as possible. You have a tendency to romanticise the host culture and see everything as great.
Among the signs and symptoms could be:
A sense of anticipation for what is to come
Take notice of everything that's different.
Idealizing the culture of the host
The Frustration Stage
After a while, you begin to see that the host culture isn't quite as wonderful as you had hoped. You find things about the inhabitants and the surroundings that are different from your home country to be unpleasant or inferior, causing you to get melancholy and/or frustrated. You begin to romanticise your home and wonder if studying abroad was the best decision.
Among the signs and symptoms could be:
Anger at minor issues
Homesickness
Sadness, a sense of not belonging
The Adjustment Stage
You begin to comprehend aspects of the society you've been exposed to. Things that used to bother you fade in relevance, and you maintain an optimistic attitude on life. You deal with cultural differences with a sense of humour, learn from friends, and participate.
Among the signs and symptoms could be:
Things you used to find vexing are now amusing.
Strengthening friendships with new acquaintances
Gaining a better understanding of the culture's ideals
Among the signs and symptoms could be:
Anger at minor issues
Homesickness
Sadness, a sense of not belonging
The Acceptance Stage
You've finally settled into the host culture. You've grasped many of the differences between this and your home environment, but you've also realised that you don't need to comprehend everything you're exposed to in order to feel at ease. You now feel as if you had a second home.
Among the signs and symptoms could be:
Being accepted as a member of a group
Attitude toward the host environment that is unconcerned
Acceptance of the fact that you don't have to know everything
Cultural shock for Indian students in Canada
What is the most significant cultural shock an Indian can experience in Canada?
Instead of using Sir, Jee, and Madam Jee, practically everyone should be addressed by their first name. Mr., Mrs., or Miss is used only very seldom.
Uncle jee and Auntie jee should not be addressed to everyone.
A biscuit is referred to as a cookie.
The trunk of a car is referred to as a trunk rather than a Dickie, and the front is referred to as a hood rather than a bonnet.
The toilet is referred to as a washroom.
Also, you must learn to employ the term "Eh," which is essentially an exclamation mark. You'll be virtually a true Canadian once you've mastered the use of this word.
In the summer, the very wealthy and moderately affluent like going to their cottages. In essence, it's the same thing as having a "farm home" in India.
You should learn how to talk about good and bad weather, and then try to criticise "Snow" before concluding that this year was not awful.
The majority of black tea is sold in tiny tea bags rather than loose leaf.
(When I first arrived in the early 1970s, I had no idea that you steep the entire bag in water.) I was awestruck by this ingenious technique.
Almost everyone tells the truth, cannot be bribed on the job, and is quite courteous.
Tips of managing Culture Shock
Before flying, familiarise yourself with the country's social standards.
Study the country's standard rules and manners.
Make contact with university students and professors.
Participate in student workshops and programmes.
Read the university's prospectus.
Explore the city and learn about the local customs.
When interacting with natives, be courteous and patient.
Be willing to make new pals.
FAQs
What is culture shock in Canada?
Every day when you arrive in Canada, you'll be surrounded by a different culture. The sentiments people get as they integrate into a new society are referred to as culture shock. It occurs because you are cut off from the things and people that make you feel at home in your country, as well as the social networks that make you feel at ease.
How do you overcome culture shock when studying abroad?
Admit frankly that these impacts exist.
Learn the rules of living in your host country.
Get involved in some aspect of the new culture.
Take time to learn the language.
Take care of yourself.
How can we avoid culture shock?
Avoid stereotypes.
Keep an open mind.
Talk about your culture and the adjustment process.
Speak English.
Join the Conversation Group in the Academic Success Center.
Conclusion
Please contact us at the Counseling Center if you're having trouble coping with the stress of cultural adjustment and would like to learn more effective coping skills. We'd appreciate the opportunity to meet you and learn more about how you're negotiating the cultural differences between your home and the UW campus. Counseling can assist many international students develop new coping skills, generate ideas for how to connect, and receive support during the many transformations they are going through.
Check out other articles