Introduction to Education System in Canada
The government of Canada places a strong priority on education. The country has a state-run public education system, with federal, provincial, and local governments providing, funding, and administering it. Each province has jurisdiction for the public education system, as well as its curriculum. As a result, minor variances in each province's educational systems (kind of programmes offered, minimum and maximum age requirements, etc.) should be expected, but the commonalities much exceed the differences.
Pre-school or early childhood education, primary or elementary education, secondary education, and post-secondary or tertiary education, which includes college and university programmes as well as vocational/technical schools, are the four phases of education in Canada.
Structure of Education in Canada
As previously said, Canada's educational system is divided into four levels: pre-elementary, elementary, secondary, and post-secondary education.
Recent Posts
Watch the video to know more about Education System in Canada
Pre-Elementary Education in Canada

Pre-elementary programs in Canada are given by public, private, and federal schools, as well as schools for the visually and hearing impaired, to young children (ages 4-5 years) prior to their entry into elementary school at the age of six.
The majority of jurisdictions provide one year of free public pre-elementary education (often referred to as kindergarten), with Quebec, Ontario, Manitoba, Saskatchewan, and Alberta providing additional years. Parents in jurisdictions that only provide one year of free pre-primary education have the option of enrolling their children in a private programme until they reach the age of eligibility.
All children in Canada are required to attend primary school, which normally begins at the age of 6 or 7 with Grade One. Students attend six years of elementary education, from Grade 1 to Grade 6, which is commonly broken down as follows:
Grade 1 (ages 6–7)
Grade 2 (ages 7–8)
Grade 3 (ages 8–9)
Grade 4 (ages 9–10)
Grade 5 (ages 10–11)
Grade 6 (ages 11–12)
In the early grades of education, students are usually assigned to a single teacher for the whole school year and receive instruction in a single classroom. Depending on the nature and degree of the kids' disabilities, special education programmes may have one to four instructional assistants available to support the instructor during the day.
Mathematics, reading, language arts (typically English, but French in Quebec), social studies, history, geography, science, music, art, and physical education are all part of the elementary school curriculum. As students learn to master new skills, the challenge of the curriculum naturally increases with each passing grade.
Secondary Education in Canada
In Canada, secondary education is divided into two levels: intermediate or junior high school and high school.
1. Intermediate schooling
Students are advanced to intermediate or junior high school after successfully completing the final year of elementary or primary schooling, or Grade 6. Intermediate school is a two-year educational level divided into the two grades listed below:
Grade 7 (ages 12–13)
Grade 8 (ages 13–14)
Students are exposed to the process of attending different classrooms throughout the day and having different teachers for each class in Grade 7, when they are 12 or 13 years old. These teachers are experts in the subject they teach, and they must earn a single-subject teaching credential to prove it.
Intermediate education's main purpose is to prepare pupils for the following stage of secondary education, or high school. They are taught many of the same subjects that they were taught in primary school, with the difficulty level increasing significantly. Other disciplines, most notably foreign language instruction—French, Spanish, English (for Quebec pupils), and so on—are introduced to the intermediate school curriculum.
2. High School Education
Students are advanced to high school after successfully completing the eighth grade, which is a four-year programme that is broken down as follows:
Grade 9 (ages 14–15)
Grade 10 (ages 15–16)
Grade 11 (ages 16–17)
Grade 12 (ages 17–18)
Only students in the province of Ontario can take advantage of a fifth year of high school, known as Grade 12+. Students must attend high school until they are at least 16 years old, regardless of their grade. Except in Ontario and New Brunswick, where pupils must stay in school until they reach the age of 18 or until they complete high school and receive a diploma, this law applies to all provinces. Approximately 90% of students in Canada complete high school and receive a diploma as a result of their efforts.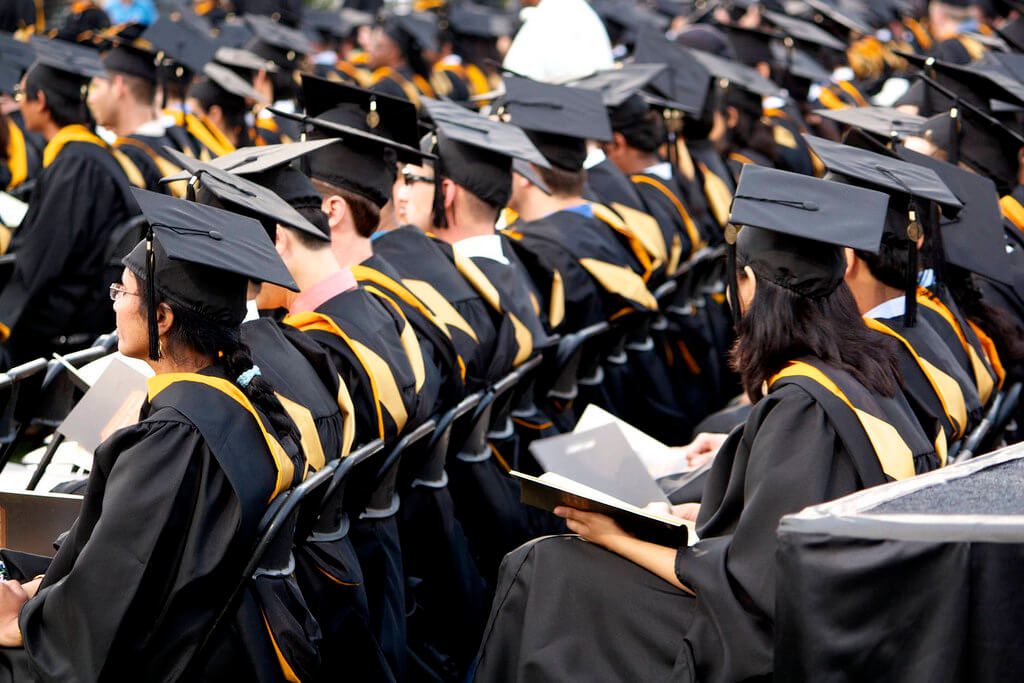 Students are allowed to apply to any college or university of their choice after graduating from high school (secondary V in Quebec). In Canada, a community college or a technical, applied arts, or applied science school is commonly referred to as a college. These schools provide occupational certifications, diplomas, and associate degrees as part of their post-secondary education. Many students use college to supplement their preparation for a university education by earning transferable credits that they can apply once they transfer. Other students attend college to prepare for a trade or career, receiving a diploma or certificate that will allow them to begin looking for work immediately after graduation.
In Canada, a university is a higher education and research institution that awards academic degrees in a number of topics. A university is an educational institution that offers both undergraduate and graduate programs. Canadian universities have a degree structure that is fairly similar to that of American universities:
Bachelor's Degree:  A Bachelor of Arts or Bachelor of Science is an undergraduate degree that typically takes three, four or five years to complete (depending on the province and class availability) for full-time students.
Master's Degree: A Master of Arts or Master of Science is known as a graduate degree, one that typically takes two years to complete.
PhD: The Doctorate or PhD degree is a specialized post-graduate degree that can take anywhere from 3-6 years to complete.
University students can also pursue any number of advanced specialized degrees in fields such as Medicine, Dentistry, Pharmacy, Veterinary Medicine, and the Law.
Vocational Schools and Apprenticeships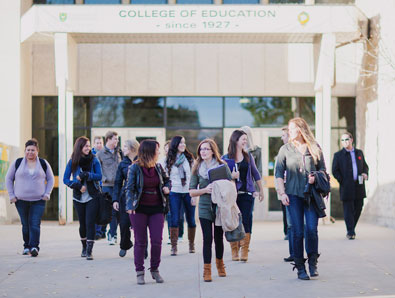 Students can learn a career or trade at one of the many private vocational and technical schools distributed across the country, or through an apprenticeship program, in addition to community colleges, which offer some vocational training.
Apprenticeships in Canada allow students to gain hands-on experience in a chosen trade while working under the supervision of a licenced supervisor. Apprenticeship training is defined as a contract between an apprentice and an employer who is registered with the province or authority and who offers the apprentice with trade training and experience. Programs like these might last anywhere from two to five years, depending on the type of trade or programme. Apprenticeship programmes that are registered integrate classroom learning with on-the-job training. In most jurisdictions, the classroom element of the course is completed during apprenticeship training; however, in Quebec, classroom instruction is required before entering an apprenticeship programme.
FAQs
What is the education system like in Canada?
Canada has a powerful and well-funded public education system, which is mostly handled at the provincial level. As a result, several parts of the educational system may differ from province to province. However, because education is governed by the federal government, the quality of education in the United States is constantly good.
Why is Canada's education system so good?
First, Canada boasts a world-class free public education system for all children from kindergarten to high school graduation. Second, Canada boasts a diverse selection of world-class universities and colleges, as well as a web of additional post-secondary institutions that provide professional and technical training to students.
How long is a school day in Canada?
Monday through Friday, school hours are generally 8 a.m. to 3 p.m., or 9 a.m. to 4 p.m. All kids in the Canadian public school system are entitled to free education. Depending on the province or territory, children must attend school until they are 16 or 18.
Check out our other articles