Introduction
Canada is one of the top five nations to study abroad because of its high quality education, open and tolerant society, and wide range of career options. '
There are few financial aid alternatives, grants, and scholarships accessible to overseas students at Canadian colleges because the majority of these resources are geared toward Canadian students. IRCC (Immigration, Refugees and Citizenship Canada) expects overseas students to be self-sufficient when it comes to paying for their education in Canada.
Can international student buy property in Canada?
Yes, international students are able to purchase property in Canada without any problems. Additionally, a local bank will lend you money. In most cases, you'll have to provide documentation of your foreign credit history and make a 35 percent down payment.
What is NRST?
Concerns about the property market and escalating prices have prompted the Ontario government to impose the NRST. Its declared goal is to dissuade foreign purchasers from speculating on the Ontario home market.
An additional 15% tax has been levied by Ontario on some out-out-of-province purchasers of residential real estate. On or after April 21, 2017, the NRST will take effect for all purchases that will be impacted.
Process for international students to buy a property in Canada
Steps to be followed
You need a deposit

The deposit required for the property for an international student is 35% of the sale price of the property

Mortgage approval

Contact any Canadian bank or any mortgage broker for your approval
You need to have your credit score
You need to show your income prove [you are strong enough to pay the mortgage of your property or you can afford the property]

Open a Canadian bank account

Contact any Canadian bank through emails or calls
Set-up a virtual meeting

TAX payment
Can a visa holder student buy house in Canada?

Yes, international students are able to purchase property in Canada without any problems. Additionally, a local bank will lend you money. A down payment of at least 35 percent is often required when applying for a credit card in the United States.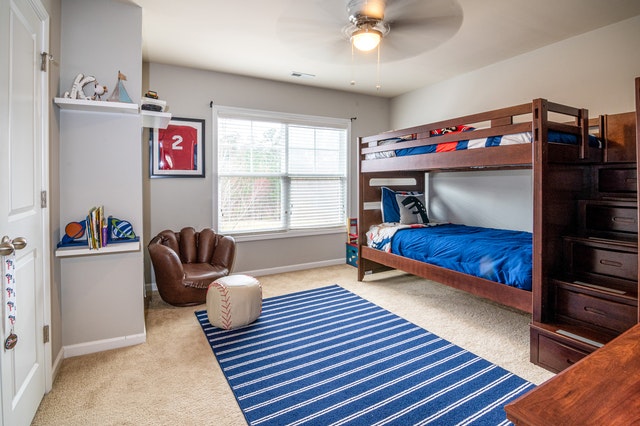 Can international student get mortgage in Canada?

In order to qualify for an uninsured mortgage, Canadian banks enable international clients, including students, who have no credit history but have money in the bank, to be spared from the scrutiny domestic borrowers experience when purchasing a house or an investment property.
Is it possible to buy a property by a work permit holder in Canada?
With a work permit and the Foreign Buyers Tax (also known as NRST), you can buy a home. Individuals who are not Canadian citizens or permanent residents or foreign companies (foreign entities) and taxable trustees are subject to the Non Resident Speculation Tax (NRST) of 15% on the purchase or acquisition of an interest in residential property located in the GGH.
Reimbursed upon receipt of your PR or in the circumstances described below, this sum is yours to keep. Only apartment complexes with seven or more units, land, and other commercial or industrial properties are exempt from this rule.
Best places to buy property in Canada

Guelph: Located in Southwestern Ontario
Victoria: capital of British Columbia
London: Ontario
Stouffville: Located in the Greater Toronto Area
Ottawa: The Capital of Canada
Kingston: Located in the South-eastern region of Ontario
Brantford: Also known as the "Telephone City,"
Hamilton: Located on the Western side of Lake Ontario
By knowing which Canadian towns are the greatest for buying a home, one can make an intelligent choice about your future financial investments. Investing in a city with cheap housing expenses and a low cost of living is an option to consider. You'll be able to save tens of thousands of dollars in the long run.
Conclusion
Having a home in Canada does not increase an applicant's chances of getting a green card. No matter where they are from or if they own property in Canada, anyone seeking economic immigration must still fulfil all of the qualifying standards.
FAQs
Can I buy a house in Canada without PR?
Property ownership in Canada does not need residency or citizenship. Ownership of rental property in Canada is also available to non-residents, however they must file yearly tax reports with the Canada Revenue Agency (CRA).
How long does it take to buy a house in Canada?
As a general rule, the home-buying process typically lasts around three months, although this can vary widely due to the fact that home-buying is so flexible. The design, building, and completion of a new house might add six to ten months to that timetable.
Do you need a lawyer to buy a house in Canada?
It's time to make a "offer to purchase" once you've discovered a property. If you're using a real estate agent, they will help you make the offer. A lawyer or notary will be required if your purchase offer is approved in order to transfer ownership of your house into your name.
Can international student do property rental business
It's not possible. An industry that requires a licence and is closely monitored like real estate is off-limits to most non-Canadians.
Am I allowed to rent out my property as a non-residential foreigner?
To own rental property in Canada, residents and non-residents alike must submit annual tax reports with the Canada Revenue Agency (CRA)
Sources
Check out our other articles