Introduction
Plagiarism is the act of diversion of another person's work without giving legitimate credit to the original author. Plagiarism has been known for generations, but Internet plagiarism is a relatively new topic and has been increasing recently. More than half, nearly 60 percent of high school students admit that they have plagiarized in some way, and half admit that they have plagiarized over the Internet. Plagiarism on the Internet is usually created by copying a purchased treatise or copying and pasting someone else's work.
What is Plagiarism?
Plagiarism means expressing the work or ideas of others as your own by incorporating them into your work without full credit, with or without their consent. All unpublished publications, whether manuscripts, printed matter or electronic formats, are included in this definition. Plagiarism may be intentional, reckless, or unintentional. According to the examination rules, plagiarism is a disciplinary breach, intentionally or by gross negligence.
The need to acknowledge the work and ideas of others applies not only to text but to other media such as computer programming code, images, and graphics visuals. It can be published texts, books or magazine data, unpublished texts or lectures, treatises, or data from other student essays. It also needs to match text, data, or other resources downloaded from the website.
The best way to avoid plagiarism is to understand and apply the principles of good scientific technique from the beginning of your college career. Avoiding plagiarism isn't just about ensuring all references are correct or changing enough words so that reviewers don't notice the paraphrase. It's about using your academic ability to do your job as much as possible.
What all are included in plagiarism?
Copy-Paste
Information from the Internet should be appropriately referenced and incorporated into the bibliography. Materials found on the Internet are unlikely to undergo the same academic peer review process as published sources, so careful consideration is essential.
Paraphrasing
Sometimes it is not enough to casually refer to the original author in your text. You must avoid misunderstanding that the paraphrased wording and flow of thought are entirely yours. Rather than translating a particular section of the author's text, it is better to compose a quick summary of the author's entire discussion in your expressions and show that you are doing so. This allows you to comprehend the assertion and avoid the difficulty of paraphrasing it without plagiarism. It also needs to be correctly matched with the content acquired from the course.
Incorrect Citation
It is essential to cite correctly according to the customs of your area of ​​expertise. In addition to quoting the source (such as a bibliography), you should indicate where the citation comes from in a footnote or text reference. Also, do not include references or references that you do not refer to. If access to the primary source is not granted, the citation should clarify that the knowledge about the piece comes from a secondary origin.
Not Acknowledge Assistance
You need to acknowledge the aid that contributed to your assignment, including advice from fellow students, laboratory technicians, and other external sources. This does not need to be applied to tutor or supervisor support or regular proofreading, but other notices that can make a big difference in content or approach should be considered.
Self-Plagiarism
Unless explicitly stated in the special rules of the course, you may not submit all or part of the work you have already submitted for your current study course or another degree from one University or another university. The study, where you can quote your previous work, i.e., has already been published and needs to be explicitly referenced. The same work submitted at the same time is also counted as plagiarism.
Canada's Law against Plagiarism
Counterfeiting is prohibited by law in Canada. Initially enacted in 1921, the Canadian copyright law was amended in 1988 and 1997. Under Canadian copyright law, authors can create and recreate their work. Any act that infringes the copyright of the author is copyright infringement. Under the terms of this law, the author may seek a lawyer to protect their right to her work. Canadian copyright is reserved under Section 12 of Copyright Law.
Students who violate academic goodness and commit plagiarism at work may be subject to punishing action by educational institutions. Sanctions or penalties vary from agency to agency. This includes dismissing or suspending students from the institution. Alternatively, academic dishonesty can fool students and negatively impact their academic performance and career in Canada.
Consequences of Plagiarism in Canada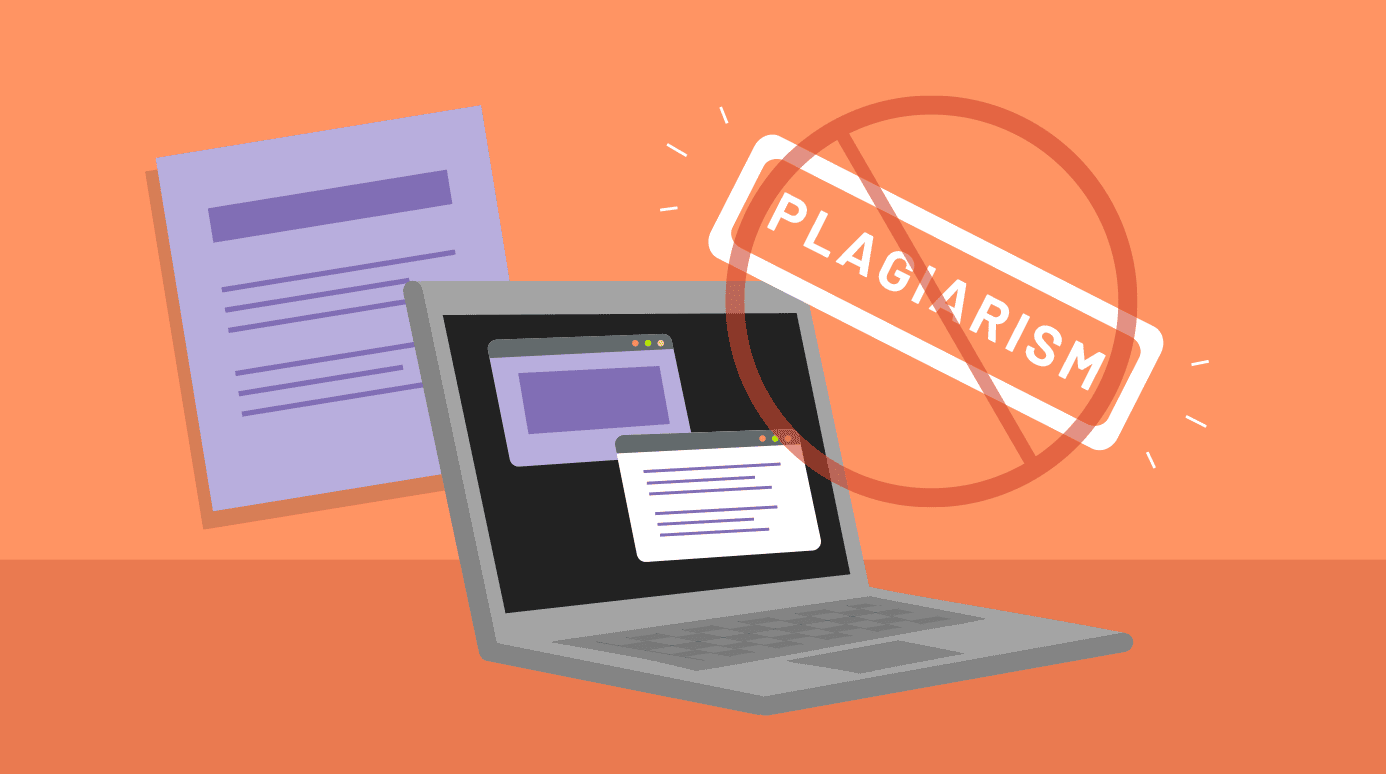 Various fines are imposed under Article 35 (1) of Canadian Copyright Law. If the author does not provide any financial benefit or harm to the original author, the penalty ranges from CAD 100 to 5,000. For commercial infringement, the acceptable ranges from CAD 500 to 20,000. If you find that you are infringing copyright in connection with the rental or sale of a copyrighted work, you may be fined $ 1,000,000 or imprisoned for two years. 
Students who violate academic goodness and commit plagiarism at work may be subject to punishing action by educational institutions. Sanctions or penalties vary from agency to agency. This includes dismissing or suspending students from the institution. Alternatively, academic dishonesty can fool students and negatively impact their academic performance and career in Canada.
If bloggers and content creators use plagiarized material in their work, they may face legal issues. As a result, they can lose their readers from plagiarism complaints, undermining their credibility.
Today, many search engines like Google take plagiarism seriously and are constantly improving customer service. If plagiarized content appears on your website or blog, you can remove the website from the search results. As a result, content authors can lose traffic. For business blogs, the overall reputation of the organization is negatively impacted.
What is Citation?
Citations are references to the sources used in the study. Whenever you directly quote, paraphrase, or summarize an essential element of someone else's idea in your work, the citation in the text should follow. Citations in the text are simple notations within the treatise or presentation that guide the reader to a more extended notation or citation at the end of the treatise, including all necessary details about the source.
Verbatim quotes must be enclosed in quotation marks and are commonly used when the source best represents the idea you want to capture. Paraphrasing and summarizing involve paraphrasing substantive ideas from someone else's work. Usually, you should outline the point or make it more suitable for your style.
You don't need to quote your ideas unless they are published. And you don't have to cite general knowledge or information that most people in your audience would know without looking it up.
There are different referencing formats such as APA, MLA, AMA, ASA, IEEE, and Chicago styles, but students probably use APA7 style formatting in Academics.
APA7 Guide
What is the APA7 Guide?
The American Psychological Association developed the APA style. A standard guide to citation styles in psychology, business, education, health sciences, public services, and social sciences is the American Psychology Society Publication Manual, 7th Edition, 2019. This is commonly referred to as the "APA Manual."
Two types of citations are included in most research treatises. A list of sources in the text and reference citations at the end of the treatise.
Reference citation: The sources you use in your work can be found as a separate list at the end of the work. The APA Manual suggests using the title "References" in the list.
Citations in the text: In the APA Handbook, In Author-Date, I'm using a citation system.-Text citation.
You can learn more about APA7 and another style in detail on Purdue University's Writing Lab website.
How to avoid plagiarism?
Here are some free sites to check your plagiarism work, but the only limitation is that these sites only contain publicly available content. To check plagiarism for work submitted to University, use Turnitin, a paid platform to prevent plagiarism. Access to these is given to Universities, and only they provide access to their students; hence you can ask your Professors or the Academic department of the University for access.
Free ones are a Writer , Duplichecker, Unicheck and many more.
Conclusion
Plagiarism is a severe crime in Canada, and many people, especially international students from countries who do not practice plagiarism in high school, face serious trouble such as Academic misconduct. Most universities give students a chance to improve their mistakes, but continued misconduct can lead to high fines or even expel from Colleges and Universities. If you are a content creator or blogger, search engines like Google will not rank your content in search results, leading to a decrease in traffic and impacting your business.
Always note the resources used for the assignment as you may be lost; use appropriate styles such as APA, MLA, AMA, ASA, IEEE or Chicago. Check for plagiarism from the free sites mentioned above, which will give you an idea about the degree to which your content is plagiarized.
FAQs
Yes, in some situations. Any "facts" that have been published as the result of individual research are considered the author's intellectual property.
What are the punishments for plagiarism?
As with any illegal activity, the level of intent (see below) and the nature of the violation determine its status. In most cases, plagiarism in an academic setting will be considered a violation of the Citadel Honorary Code. It will be reported to the faculty adviser of the Honorary Court. However, if the plagiarism is money, a prize, or a place of employment, it is a criminal offence that can be prosecuted in court.
Do I still have to cite the source if I change the words?
Changing the language of the source is not enough to prevent plagiarism. When borrowing both ideas and words, you need to quote the source.
Check out other articles