Introduction to Masters in Canada
MS is a 1-2 year postgraduate programme in Canada that can be pursued as an academic or professional degree. In Canada, an MS is either a course-based or a thesis-based programme for higher education. Some Canadian universities, however, offer it as a combination of the two. The average annual tuition charge for graduate studies in Canada is between 20,000 and 30,000 CAD. The cost of MS in Canadian universities ranges from INR 11.11 lakhs to INR 16.6 lakhs for Indian students.
The application dates for MS courses in Canadian universities are October – January, with admissions being finalised by May. To be admitted to MS programmes in Canada, you must have a 4-year bachelor's degree (65 percent -86 percent aggregate), a 6.5 or higher IELTS score, GRE scores (needed for top colleges), and letters of recommendation. Following your MS in Canada, you can choose from a variety of job opportunities in Canada, with an average yearly pay of 169,000 CAD (INR 93 lakhs).
Masters of Science (MSc) or Masters of Arts (MA) degrees are awarded to students pursuing a master's degree in Canada (MA). Students can also pursue specialized master's degrees such as the Master of Fine Arts (MFA), Master of Engineering (MEng), MBA in Canada, and others. Any of these degrees can be pursued. Depending on where you want to study, the costs of each sort of master's degree will vary dramatically. There are numerous MS in Canada Scholarships available to assist you in paying your tuition and living expenses.
Check the video to know more
Why study Masters in Canada?
Universities of International Standing- According to the QS World University Rankings(2020), seven Canadian universities are among the top 200 universities in the world.
Opportunities for Specialization– A master's degree is available in a variety of professions, including medical, information technology, engineering and technology, finance, management, business administration, architecture, nursing, and design.
Affordability—Among English-speaking countries, Canada has the lowest tuition fee. Studying for a master's degree in Canada (30,000 CAD-55,000 CAD per year) is less expensive than doing so in the United States (35,000 CAD- 82,000 CAD per year) or Australia. Approximately 70% more grants and scholarships are available to students in the form of scholarships, fellowships, and other forms of funding than in the United States.
Job Opportunities– According to data from the Labour Force Survey, over 1.8 million new positions for university graduates were generated between March 2009 and March 2019. After graduation, students can find some of the best-paying jobs in Canada.
Easy Visa Process-Canada's immigration and visa process is friendlier than that of other study abroad locations. Students who want to work in the United States after graduation can apply for a post-graduation work permit.
International students can apply for numerous part-time employment opportunities while studying to obtain useful work experience and earn enough money to support their living expenses.
Canada is a global leader in R&D, with universities accounting for 40% of all R&D investment at over 13 billion CAD. Clinical medicine, biology, information and communication technology, agriculture, fisheries and forestry, earth and environmental sciences, and economics and business are all sectors where Canada has significant research prospects.
Study requirements to pursue Masters in Canada
Indian students must show proof of 16 years of study (10+2+4) to be admitted to a Masters in Canada. Before applying to a Master's programme in Canada, students with a three-year undergraduate degree may need to finish a one-year diploma. However, a few universities will accept a three-year undergraduate degree. The following are the general score requirements for Indian students:
A 3.0/4.0 GPA in a UG degree According to Indian norms, this equates to roughly 65-70 percent.
GRE or GMAT scores are examples of standard tests.
English competence (minimum 6.5) or TOEFL (minimum 90) or French proficiency (TEF or DELF) are required as proof of language proficiency.
A work history of 1-3 years (for a few programs).
Recent Posts
Cost of studying Masters in Canada
Tuition Fees for Masters in Canada for Indian Students
| | |
| --- | --- |
| MBA  | 11-59 Lakhs |
| Masters in Mechanical Engineering | 8-29 Lakhs |
| Masters in Business Analytics | 14-36 Lakhs |
| Masters in Data Science | 12 Lakhs (avg) |
| M.Arch | 5-27 Lakhs |
| Masters in Computer Science | 36- 42 Lakhs |
| Masters in Civil Engineering | 14-21 Lakhs |
| Masters in International Business | 15-37 Lakhs |
| Masters in Health Administration | 11 Lakhs |
Cost of Living in Canada
The cost of living in Canada is around 2% lower than in the United States. A few states, on the other hand, may have significantly lower costs. The cost of lodging on a monthly basis varies per Canadian province. The average monthly lodging expense was between 850 and 1,000 Canadian dollars per year.
Food, transportation, books and supplies, and other living expenses are examples. These are the projected costs:
| | |
| --- | --- |
| Expenses | Monthly Costs (in CAD) |
| Books and Supplies | 327 |
| Food and Groceries | 250- 300 |
| Transportation | 100- 250 |
| Other Miscellaneous Expenses | 150- 300 |
How can students get study visa to study masters in Canada?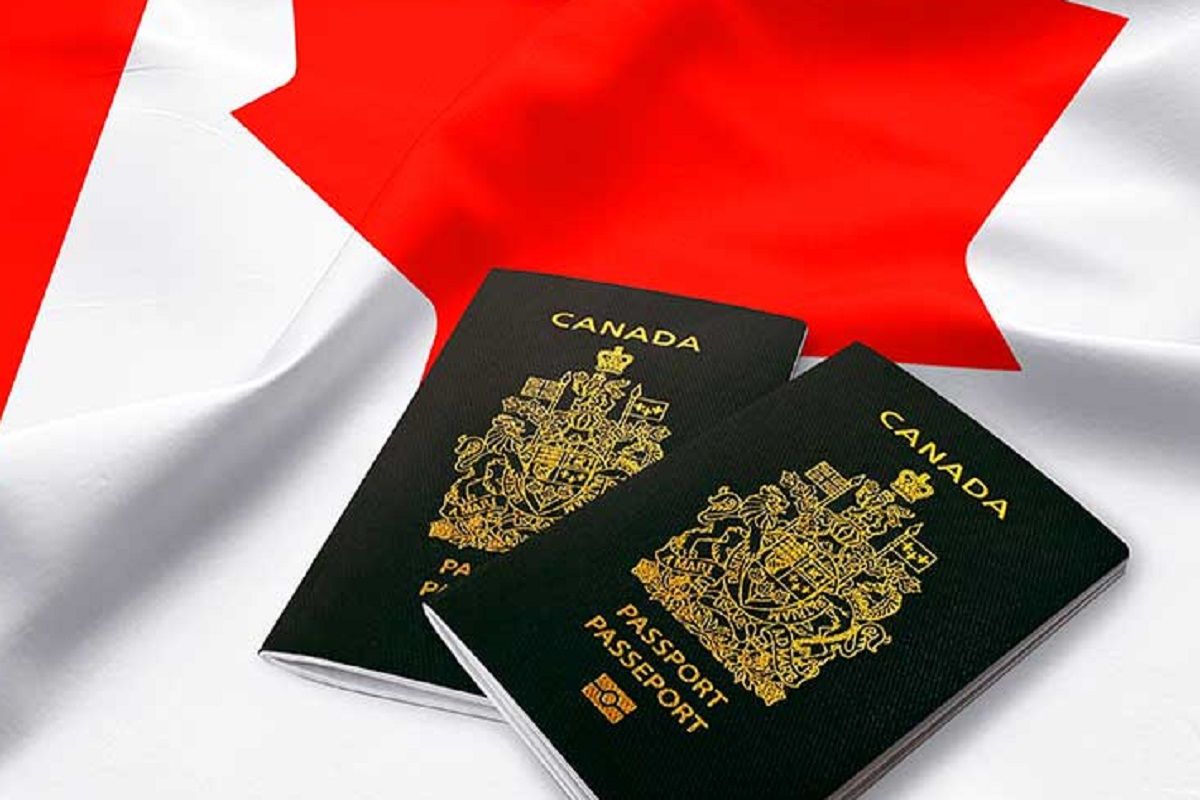 You can apply for a study permit in Canada either online or on paper, which you can get through the Citizenship and Immigration Canada (CIC) website. Paper applications often take twice as long to process, and it's always a good idea to double-check processing timeframes ahead of time.
The process for obtaining a Canadian student visa is as follows:
A standardized letter of acceptance from a recognized higher education provider is required initially. Students studying in Quebec must additionally apply to the Quebec government for a certificate of acceptance, or CAQ. Before you may apply for a study permit, you must first obtain this. You can obtain this information by going online, printing a form, or obtaining a paper form from your university, which will also provide you with advise on the issue.
The next step is to obtain a Canadian student visa application package, which can be obtained from the CIC website, your local visa office, or the Canadian embassy or consulate in your home country. If you are from a specified country, you may also need to obtain a temporary residency permit (find out if you need one here), but this will not add to the complexity of the procedure because it will be handled at the same time as your study permit application.
You'll need to answer a few questions about yourself on the CIC website in order to receive your application packet. These questions will help you figure out if you're eligible to apply for a Canadian student permit online and what papers you'll need to submit.
If you are deemed to be eligible, you will be given a 60-day personal checklist code that you will use to complete your application online. Make a copy of the page that contains your code for future use. You'll also find an application guide, an estimate of your tuition expenses, a list of documents you'll need to send with your application, and instructions for your next steps on this page.
Create a MyCIC account when you're ready to apply, and input your personal checklist code there. Your unique document checklist will be emailed to you, allowing you to upload and transmit your documents to CIC. To do this, you'll need a printer or a scanner.
You can submit your completed application to CIC once you have all of your documentation and application form filled, as well as your fees paid.
Some applicants may be required to appear in person at their local visa office for an interview.
Intakes to study Masters in Canada
Fall: A popular intake among Indian students, The Fall intake starts in the month of September.
Winter: Starts in January; it's best if you miss the September intake.
Summer: Available for limited programs and colleges, the Summer intake usually starts around April and May.
Scholarships for Masters in Canada
Students can apply for several scholarships to study in Canada to help pay their studies. Scholarships from institutions, the Canadian government, commercial organizations and agencies, and others are available. In many situations, these scholarships assist students in covering both their tuition and living expenses.
Some of the scholarships available to international students pursuing a Master's degree in Canada are listed below:
| | | |
| --- | --- | --- |
| Scholarship | Awarded to | Scholarship Amount (in CAD) |
| Ontario Graduate Scholarship | graduate students at universities in Ontario | 10,000- 30,000 |
| Graduate Entrance Scholarship | students enrolled in Masters in Taxation program at University of Waterloo | 3,500 |
| JN Tata Endowment Scholarship | Indian students looking for studies abroad | 1,832- 18,315 |
| Aga Khan Foundation Scholarship | students from developing countries covering tuition & living expenses | Varies |
| Graduate Dean's Entrance Scholarship | full-time students enrolled in a thesis-based master's program at UBC | 5,000 |
| International Entrance Awards | students enrolled in an MBA program at McGill University | Up to 20,000 |
| Graduate Scholarship | students enrolled in a masters program at University of Waterloo | 1,000 |
| Hira and Renu Ahuja International Graduate Scholarship | full-time graduate enrolled in a masters program at University of Waterloo's Faculty of Engineering | 20,000 |
| Graduate Fellowship (UMGF) | full-time students of the Faculty of Graduate Studies at University of Manitoba | 14,000 |
| Master's Entrance Scholarship | full-time graduate student at UAlberta in the form of a stipend | 17,500 + 10,000 |
| Innovates Graduate Student Scholarship | students enrolled in a research-based graduate program at UAlberta | 26,000 |
Job opportunities for students who are post-graduates
Canada is a popular location for graduates looking for work possibilities abroad due to its welcoming immigration regulations and quick availability of work permits. The breadth of employment after completing a master's degree in Canada is significantly dependent on the curriculum chosen.
Computer Science graduates in Canada earn some of the top salaries in the world.
The healthcare and medical industry is the third largest in terms of job opportunities.
In Canada, there is a significant demand for law degrees, with lawyers earning around 72,000 CAD per year.
Master's degree holders can earn 29% more than bachelor's degree holders.
Every 15 months, Canadian employees see a pay raise of roughly 9%.
Top universities for Masters in Canada along with their programs
Top colleges in Canada provide a variety of master's degrees, with over 96 public universities offering MS and 15,000+ study options. According to THE Rankings 2022, the top universities in Canada for MS are shown in the table below:
| | | | | | | |
| --- | --- | --- | --- | --- | --- | --- |
| S.No. | University | Program | IELTS Score | Application Deadline | 2022 Ranking | Fees (INR) |
| 1. | University of Toronto | MS in Computer Science | 6.5 | 3-Dec-2022 | #18 by THE | 15.8 Lakhs/Yr |
| 2. | University of British Columbia (UBC) | MS in Computer Science | 7 | 1-Jun-2022 | #37 by THE | 5.3 Lakhs/Yr |
| 3. | McGill University | MS in Computer Science | 6.5 | 15-Dec-2022 | #44 by THE | 11.2 Lakhs/Yr |
| 4. | McMaster University | Master of Science in Nursing | 6.5 | 15-Jan-2022 | #88 by THE | 6.4 Lakhs/Yr |
| 5. | University of Montreal | MS in Management – Data Science and Business Analytics | 6.5 | 1-Sep-2022 | #88 by THE | 15.3 Lakhs/Yr |
| 6. | University of Alberta | MS in Electrical and Computer Engineering | 6.5 | 1-May-2022 | #125 by THE | 10.5 Lakhs/Yr |
| 7. | University of Ottawa | Ms of Computer Science | 6.5 | 30-Apr-2022 | #162 by THE | 18 Lakhs/Yr |
| 8. | Simon Fraser University | MS Computing Science | 6.5 | 10-Jan-2022 | #201 by THE | 11 Lakhs/Yr |
| 9. | University of Waterloo | MS in Data Science and Artificial Intelligence | 7.5 | 1-Jul-2022 | #201 by THE | 28.1 Lakhs/Yr |
| 10. | Western University | MS in Management | 7 | 19-Jan-2022 | #201 by THE | 42.1 Lakhs/Yr |
FAQs
How long does it take to get a masters in Canada?
In Canada, a full-time master's degree takes between one and two years to complete at one of the country's universities. Part-time master's programmes, on the other hand, can take anywhere from 2 to 6 years to finish and can be accomplished through online seminars, evening modules, or a distance learning programme.
Can international students pursuing a master's in Canada work part-time?
Yes, overseas students are permitted to work 20 hours per week during class periods. They might even work full-time during vacations.
Is it easy to get jobs after Masters in Canada?
According to Statistics Canada, the number of job vacancies increased by 10% in the first quarter of 2019. There were 433,000 student employment openings. This demonstrates that students in Canada have a plethora of options after completing their studies. In 2019, Canada's average hourly wage was 27.83 CAD.
Is it better to study in US or Canada?
Despite its position as one of the greatest countries for studying abroad, the expense of studying in the United States is skyrocketing. Furthermore, the country has some strict immigration laws that can make it difficult to find work and remain in the United States. This is where Canada stands out, with its affordable universities and immigrant-friendly policies.
Conclusion
The total number of international students has climbed by 82 percent in the last five years, according to CBIE (Canadian Bureau for International Education) estimates. As a result, after the United States and Australia, Canada is the world's third most popular study abroad destination. According to statistics, India accounted for 34% of all overseas students.
Canada's multicultural environment provides numerous possibilities for young people to be supported. If you have the desire to pursue an MS in Canada, you will find that the country provides significant returns on all of your efforts, assisting you in achieving your objectives. You can also broaden your perspectives and opportunities by continuing your education after earning your master's degree and pursuing a Ph.D. in Canada.
Check out other articles