Introduction
The IRCC (Immigration Refugees and Citizenship Canada) approved a new language test under economic class immigration for Canadian PR Permanent Resident Visa applicants. The IRCC will probably implement this new language test by mid-2023.
This update was received through a copy of a memorandum to the deputy minister (Strategic and Program Policy) regarding 'Designation of Language testing Organizations,' gained by CIC news through an access to information request.
Why was this test introduced?
IRCC claims despite initially facing some challenges during the pandemic, the existing number of designated testing organizations still meet the demand of citizenship applicants and immigrants. However, several language test provider organizations want designation to cause IRCC to introduce improvements.
Presently, the process for an organization to obtain designation is complex long and "insufficiently transparent."
The memo shows that IRCC will try to introduce potential initiatives and improvements within the next 12 months. These changes will lead to even more organizations becoming interested in designation if implemented. The number of language testing providers and contractual agreements that IRCC can potentially enter is limitless.
How is the Introduction of this Test Being Managed?
The roles and responsibilities of the department relating to language tests are currently not well defined and have operational implications and overlapping policy. The language designation team at IRCC, a division of the Immigration Branch, is supposed to balance file management work while improving the new policy priorities.
Some parts of the policy priorities were redacted. However, it is known that IRCC's immediate priority is to fulfill and sign the service agreement with the unnamed company in order to begin the implementation process by issuing the official designation. The lesser priorities include undertaking policy analysis of uprising issues. Then the long-term priorities are regarding the wider review of the language designation framework, including the emerging evidence outcomes regarding the language proficiency benchmark levels and the core technical designation criteria.
French Testing is not Abandoned
These initiatives' policy intent and design would be required to be aligned with all the other department priorities, especially IRCC's aim to make it mandatory to support francophone immigration across the country.
"There will likely be increased demand on French designated organizations to heighten the testing capacity and gain greater interest from new French testing organizations looking for designation," the memo says. "While organizations providing the TEF and TCF are prepared to sustain the growing demand, this work will position the Department better for any potential increase in demand, including through a more effective process for designation of additional French language tests."
Why do Students appear for these tests?
Depending on the region you choose to move to, a French or an English test will be helpful for your Express Entry application.
You earn extra points if you have relevant English and French proficiency and French.
Currently, Canada accepts four different language tests:
· English – International English Language Testing System (IELTS)
· English – Canadian English Language Proficiency Index Program (CELPIP)
· french – Test d'évaluation du français (TEF)
· french – Test de connaissance du français pour le (TCF)
Excluding some exceptions – such as temporary immigration programs like International Experience Canada (IEC) and spousal sponsorship – most Canadian economic immigration programs need proof of language.
The economic class accounts for a huge share of immigration to the North American country, With over 100 immigration programs and streams.
Most economic immigrants are skilled workers who apply from abroad and also highly skilled temporary workers and international students already residing in Canada.
Chronicles of Language Tests
To date, IRCC has only allowed language test results from nominated organizations to verify language proficiency. This process of verifying the language's ability is to make sure it is a transparent and fair process.
The authorities will first designate a language testing organization and then approve it for evaluating the language ability of the immigration applicants. Now, this role has been appointed to the Director of Economic Immigration Programs and Policies.
The department has implemented and introduced this kind of designation process based on various factors. Any organization of language test can start a designation process by the department based on different factors, policies, regulatory requirements, and program objectives.
What is this new test?
IRCC introduces a new language test for economic class immigration applicants. Immigration, Refugees, and Citizenship Canada (IRCC) expect this new test to be implemented by the middle of 2023.
The new test's name has been redesigned on information requests given by various authorities.
Although the presently designated organizations for language tests are fulfilling the demand of immigration and citizenship applicants, the ongoing demand for new language test providers, and the increase in demand for immigration and citizenship applicants around the globe, IRCC has released a memo and decided to look for improvements.
Who can take these tests?
A huge amount of Canada's economic class immigration programs make it mandatory for the candidates to apply for a specified language test in French or English. The language proficiency test has a major role in testing the language competency among the applicants to establish the Canadian economy as per the Canadian government.
The ancestry and refugee class immigrants do not require to complete a language test as they get admission to Canada for humanitarian and social purposes.
After applying for Canadian citizenship, candidates between the age gaps of 18 to 54 must provide their language proficiency in either English or French. The results will provide the proficiency that IRCC will then approve.
Rules and regulations by the Canadian government for such language proficiency demonstration differ for the designated learning institution in Canada, and such rules are part of the study permit approval process.
Review of Language Designation Framework
As per the Government of Canada, all four are established entities with rapidly increasing service locations across the globe. However, constantly rising requests seeking designation compounded by lengthy, complex, and inadequately transparent designation processes have started mounting pressure on IRCC for a more efficient and advanced designation framework.
To combat the rising demand for language testing, the immigration branch will also search for the viability of launching a new language designation program with devoted management and program functions and adequate capacity to support a more rationalized and intelligible approach to language testing.
The IRCC constantly releases updates and rule changes to make immigration to Canada smooth and hassle-free in the best interest of the aspirants.
IRCC to evaluate the CLBs that are linked with the CLBs with CEFR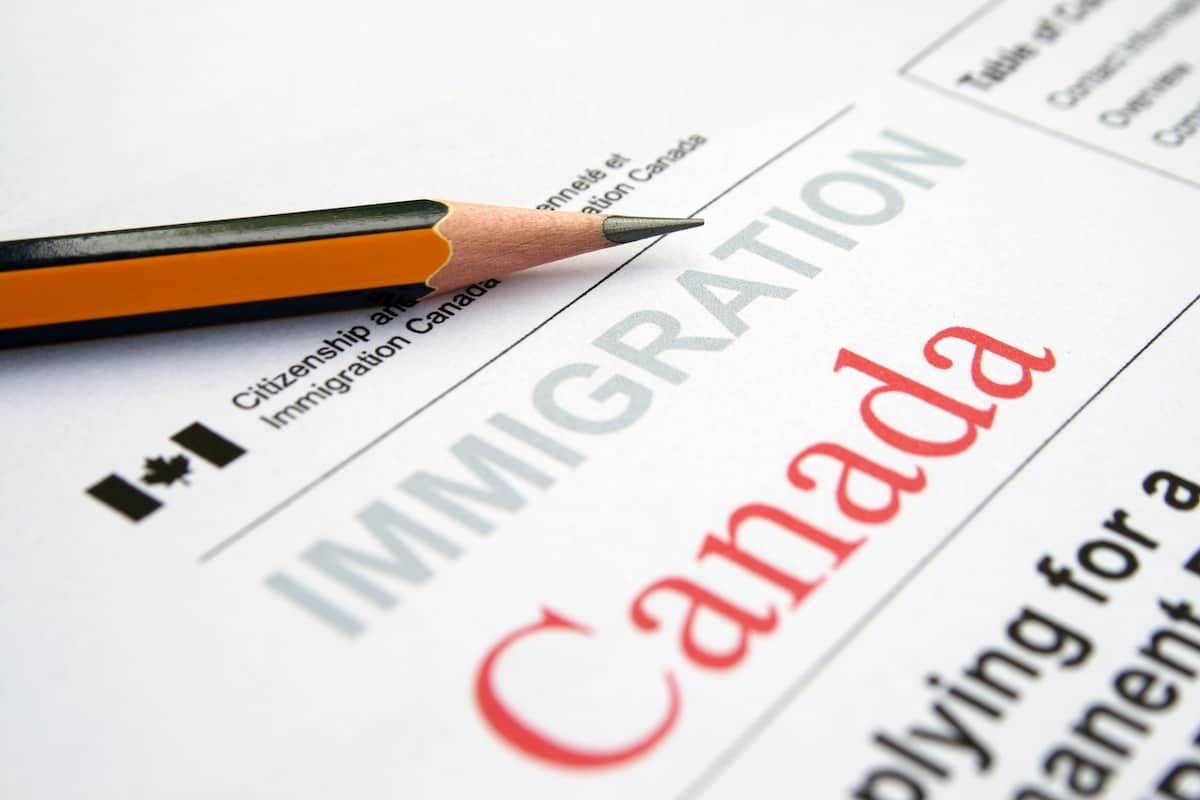 IRCC is presently looking into the Canadian language benchmark (CLB). Many are concerned that it is highly gritty for testing purposes compared to the Common European Framework of Reference (CEFR). Rather than scoring on a scale of one to seven, CEFR test-takers score on an alphanumeric scale: A1, A2, B1, B2, C1, and C2.
The memo says that further research is needed on the CLB levels to ensure that all approved language test constructs are equal in the difficulty level and test purpose.
History of Language Tests
Since 2010, IRCC has only undertaken language test outcomes from designated organizations as proof of language proficiency.
The current approach to accepting test results from designated independent testing organizations was intended to permit immigration applicants to prove their language abilities and, simultaneously, ensure a fair and transparent operation.
The immigration minister has control over the designation of any language testing organization and a specification of a language test to evaluate the language proficiency of applicants seeking immigration. This role has been entrusted to the Director of Economic Immigration Programs and Policies.
While the immigration regulations yield the framework for the designation of organizations, the designation process was introduced and initiated by the department based on various factors, including regulatory requirements, program and policy objectives, and operational needs. Any language testing organization can obtain designation by providing a submission demonstrating how they fulfill IRCC's criteria.
Previous Tests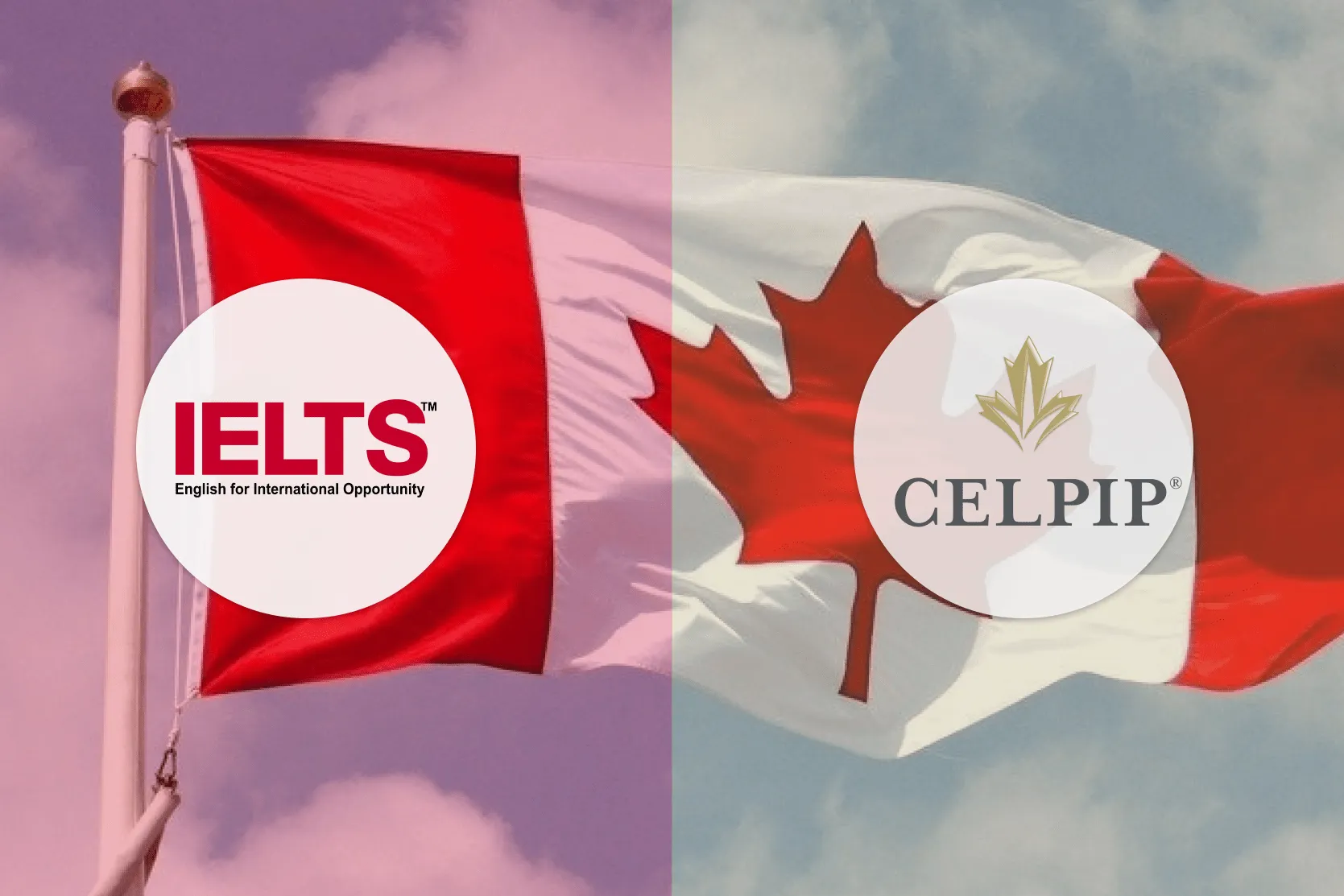 CELPIP
The Canadian English Language Proficiency Index Program (CELPIP) is an English language assessment test measuring an applicant's listening, writing, reading, and speaking skills. The test is regulated by Paragon Testing Enterprises., a subsidiary of the UBC (University of British Columbia). Paragon is the only Canadian company providing Immigration, Refugees, and Citizenship Canada (IRCC) designated English proficiency tests. The CELPIP test is provided in two versions, CELPIP-General LS and CELPIP-General.
CELPIP-General is suitable for people who need verification of English-language skills when they are looking to apply for a permanent resident position in Canada under the Federal Skilled Worker Program (FSWP), Start-up Visa Program, Federal Skilled Trades Program (FSTP), Canadian Experience Class (CEC) and various Provincial Nominee Programs, or for just employment. Immigration, Refugees and Citizenship Canada offers two approved English language tests: CELPIP-General and IELTS General Training – International English Language Testing System.
CELPIP-General LS is suitable for applicants who need proof of listening and speaking proficiency for Canadian citizenship. IRCC accepts the CELPIP-General LS Test as one of only two designated English languages for Canadian citizenship.
In June 2015, with the hold of the Canadian Academic English Language (CAEL) Assessment, Paragon Testing Enterprises closed the CELPIP-Academic Test.
TEF TEST
The Test d'évaluation du français (TEF) is a test for prooving fluency in French for non-native speakers. The CCIP presents it. It is often needed to be admitted into universities and is recognized by the Federal government of Canada as a verification of fluency in immigration procedures of Canada.
The test comprises three mandatory and two optional sections. The grammar, reading, and vocabulary sections are mandatory and must be attempted together, while the speaking and writing sections are optional and can be attempted separately. The Federal Government of Canada needs mandatory and optional sections for immigration purposes.
The TCF follows the European standards regarding language tests set forward in the Common European Framework of Reference for Languages and is similar to DALF, also offered by the CIEP.
The lowest level is A1 indicating beginner level, while the top fluency levels are C1 and C2.
Levels C1 and C2 show advanced mastery of French. TCF level C1 is used as the primary language prerequisite for evaluating the capabilities of non-native speakers to follow academic communication and carry out academic discussions in the French language by the French university Sciences. The test is made up of 2 sections -compulsory and optional. The reading, listening, and language sections are mandatory, while the writing and speaking sections are optional.
IELTS TEST
The International English Language Testing System (IELTS) is a standardized English language proficiency test for non-native English speakers accepted internationally. It is jointly managed by the Cambridge Assessment English and British Council, IDP: IELTS Australia, and was established in 1989. IELTS is ranked one of the world's major English-language tests.
IELTS is accepted by most Australian, European, Irish, British, Canadian, and New Zealand academic institutions, approximately 3,000 academic institutions in the United States, and multiple professional organizations worldwide. IELTS is accepted by United Kingdom Visas and Immigration (UKVI) as a Secured English Language Test for visa applicants both in the United Kingdom and abroad.
It also meets requirements for immigration to Australia and New Zealand, where the Pearson Test of English Academic and Test of English as a Foreign Language (TOEFL) is also accepted. In Canada, IELTS, TEF, or CELPIP are approved by the immigration authority.
Conclusion
The IRCC approved a new language test under economic class immigration for Canadian PR Permanent Resident Visa applicants to introduce improvements in the screening of applicants.
FAQs
What Language Test is the best?
IELTS is considered one of the best language tests.
Do I need to send my IELTS score to IRCC?
When a language score is needed for immigration purposes, you must provide a general test score to IRCC.
Is 5.5 Bands eligible for Canada?
To apply for a study visa in Canada, you will require a minimum of 5.5 in each of the four sections in IELTS and an overall score of at least 6.0 or more for any undergraduate or diploma courses in Canada.
Check out other articles