Introduction
Many people want to go to Canada to study, for a job, for tourism, or settle in Canada. There is a tedious process for the same, and the government of Canada had assigned authorities. Regulated Canadian Immigration Consultants (RCICs) is one of the regulated government bodies.
Canada Visa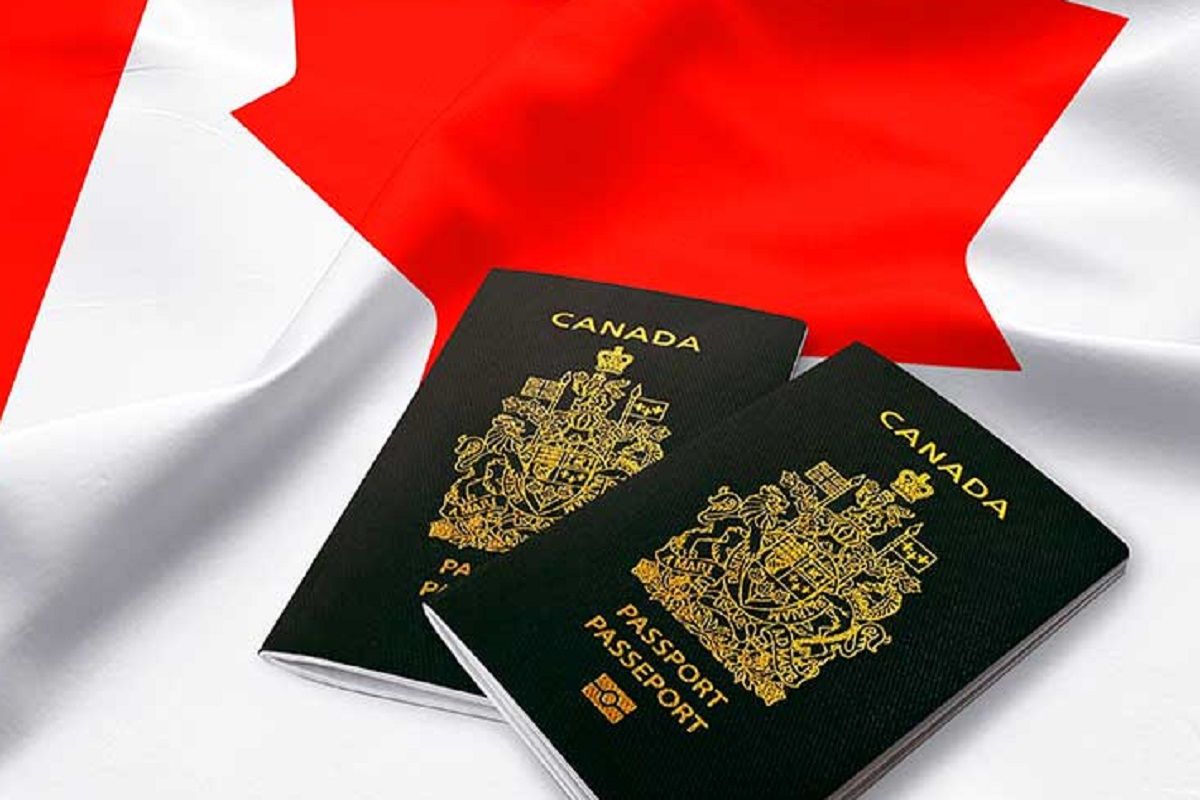 A Canada visa is a passport stamp that allows you to enter Canada. You are permitted to travel to that country and live legally, temporarily, or permanently. When you apply for a visa to enter Canada, the Canadian Consulate or Embassy in your place of residence evaluates your eligibility and compliance with immigration regulations. However, upon arrival at Canada's borders and customs, border authorities must evaluate your immigration status. You can participate by answering the questions of the Canadian Border Services Officer (BSO) honestly and accurately. Otherwise, even if you have a Canadian visa, they could refuse your admission if they think you aren't allowed to be there and tell you to go back home.
Types of Canadian Visa

Canadian Visitor Visa
Canadian visitor visas are also known as temporary stay visas. You can apply for this visa online or on paper at the Canadian Embassy or Consulate. A visitor visa is also required when traveling to your final destination via a Canadian airport. Visitors with this visa can stay in Canada for up to 6 months. Temporary visas can be single-entry visas or multi-entry visas. With single-entry bookkeeping, you can enter the country once and cannot return after leaving the country. You can enter and exit the nation as often as you'd like while the visa is valid if you have a multiple entry visa.
Types of Canadian Visitor Visa
Canada Transit Visa– The Government of Canada Immigration Regulations stipulates that all foreigners in a country requiring a visa must obtain a transit visa if the international flight stops at a Canadian airport on their way to another country. You will also be crossing Canada within 48 hours if you do not have a guest visa that is now valid.
Temporary Work Visa– This visa is intended for people who have worked in Canada for less than six months. However, applicants must submit a valid job letter from their Canadian employer.
Canadian Tourist Visa– This visitor visa allows the holder to enter the country only for tourism purposes.
Canadian Super Visa– This visa is intended for parents or grandparents who have permanent residency in Canada or for Canadians who wish to visit their children or grandchildren.
Official and Diplomatic Visa– This visa allows diplomats and civil servants from other countries to visit Canada for public purposes.
Courtesy Visa– This visa is granted to anyone who does not qualify for a diplomatic and official visa. However, due to her rank and her position, her visit is considered essential. This includes members of trade missions or diplomats for tourism purposes.
Canada Business Visa– This visa is for individuals or groups wishing to travel to Canada for business reasons.
Canada Student Visa
The Canadian Study Permit is a document that allows foreigners to study at a Designated Learning Institute (DLI). International students from India need a study permit to study in Canada. However, a study abroad permit is not a visa to enter Canada. You need to apply for a Canadian student visa. This visa is required if your study lasts more than 6 months. A Temporary Residence Visa (TRV) is the visa that is required for international students with a research period of fewer than 6 months. (https://www.canada.ca/en/immigration-refugees-citizenship/services/study-canada.html)
Permanent Residence Visa
Types of Canada Permanent Residence Visa
Start-up Visa Program– Start-up visas are for individuals who want to be individually involved and contribute to the Canadian economy—the expected net worth of at least CAD 300,000. Individuals must also promise to own and control one-third of a Canadian company. The purpose is to create and sustain employment within three years of staying in the country.
Immigrant Investor Program– This program is intended for individuals who are willing to invest in the Canadian economy. However, your net worth should be at least CAD 800,000. You need to invest at least 400,000 CAD. This is a five-year, interest-free refund by the Government of Canada.
 Family Sponsorship Visa– This is a critical family reunification program. This allows Canadian residents or citizens' spouses and dependents to relocate to Canada permanently. Sponsors, on the other hand, promise to support their families over a period of 3 to 10 years.
Self-Employed Persons Visa– This visa is intended for individuals with expertise in farming, culture, athletics, or business. They are able to launch their own business in Canada. However, they must outline how they will finance the company and provide examples of their expertise in specific fields.
Live-In Caregiver Program (LCP) is awarded to eligible members to provide care for children, people with disabilities, or the elderly. However, it would be best if you lived in a private Canadian home.
Express Entry Visa
There are broadly three categories of express entry to Canada. These are the Canadian Skilled Trades Visa, Canadian Skilled Worker Visa, and Canadian Experience Class Visa.
Canadian Skilled Trades Visa
Internationally skilled workers can apply for permanent residence in this category. All applicants will be ranked in order of
CRS score. Only the applicant with the highest score will be invited to apply for permanent residence by lottery as needed.
Canadian Skilled Worker Visa
To qualify, applicants for skilled workers in this category must achieve a minimum of 67 Comprehensive Ranking System (CRS) points. They must also prove they have sufficient financial resources to support themselves and their families. Eligible worker candidates who are successful in this category are eligible to apply for permanent residence in Canada. This allows skilled worker visa holders and their families to live and work permanently anywhere in Canada.
Canadian Experience Class Visa
Applicants for permanent residence under the Canadian Experience Class (CEC) are eligible to apply if they are currently in Canada with a temporary foreign worker visa or school permit. However, to qualify, you must meet the following criteria:
Meet the minimum requirements for English or French.
Agrees to live outside Quebec.
Within the recent three years, at least 12 months of job experience in Canada.
Provincial Nominee Program Visa
All provinces and territories of Canada have coordinated with the Government of Canada to designate immigrants who wish to settle in the province. Such contenders must apply to the state and be nominated from there. In addition, each state has its eligibility benchmarks.
RCIC

Not all Canadian visa companies use licensed immigration consultants. Since 2004, immigration consultants have been required to complete a certification program in order to be licensed to do business with Canadian immigration. Accredited programs provide counselors with an in-depth knowledge of immigration law. In addition, the program also covers the latest procedures related to Canadian immigration and citizenship. Licensed immigration consultants are qualified and regulated by the College of Immigration and Citizenship Consultants (CICC). Failure to comply with ethical conduct may result in Regulated Canadian Immigration Consultants (RCICs) losing their right to assist with immigration applications.
Former Immigration Consultants of the Canadian Regulatory Council (ICCRC) will be renamed the College of Immigration and Citizenship Consultants on November 23, 2021. This new self-regulatory body oversees and regulates all Regulated Canadian Immigration Consultants (RCICs).
Immigration Commissioner Sean Fraser officially opened the new university on Tuesday, November 23. Immigration consultants from the failed previous regulator, the Canadian Regulatory Council (ICCRC), were allowed to continue operating the new university under an August 14 cabinet order.
According to a press release from Immigration, Refugees and Citizenship Canada (IRCC), to mark the opening of the new university, it will be given new powers to review and approve immigration advisors.
This is a big change for those seeking help and advice with their 2022 immigration to Canada application. Individuals who provide covered immigration or citizenship counseling or representation must be licensed under the Immigration and Refugee Protection Act (IRPA) and Citizenship Act. It is a crime under these laws for a person who is not a member in good standing of any of the following organizations to provide representation or advice for payment at any stage of an application or litigation:
· State or Territory Bar Association (for lawyers or Ontario paralegals)
· Chambre des notaires du Québec
· College of Immigration and Citizenship Consultants.
If the trend from the previous year is any indication, it seems that the year 2022 may bring some new and exciting changes in the field of Canadian immigration. However, by being proactive, you can plan ahead for any bottlenecks in your immigration path.
Ottawa said the new university would expand powers to combat immigration counseling fraud, including the ability to call witnesses, testify before disciplinary committees and seek court injunctions. Consultants must have a bachelor's degree and complete a diploma program under the new standards. It is also evaluated annually.
The new university will be governed by a Board of Trustees consisting of five and four university members elected by the Minister for Immigration. It also includes a new Code of Conduct to set and maintain standards. After years of deliberating how to regulate business and replace the failed ICCRC, the university was founded.
Given the immigration advisory industry's repeated failures to self-regulate, stakeholders are wary of the new CICC and its supporting code of conduct. Too many incompetent self-regulatory groups have let so-called ghost immigration advisors slip through the cracks.
The IRCC recognizes this, which is why it conducted its first systematic review in 2019. However, following the announcement in April 2019 of the establishment of the College of Immigration and Citizenship Consultants (CICC), a survey found that self-regulation would continue.
Subsequent delays, especially the coronavirus pandemic, have accused the ICCRC of regulating the industry. The ICCRC was the subject of a stern congressional committee report in 2017, which proposed disbanding the ICCRC and handing over the responsibility of regulating its advisers directly to the federal government.
The ICCRC was formed in 2011 in response to administrative issues with a previous group formed in 2003, the Canadian Association of Immigration Consultants. Nonetheless, the IRCC assumes a regulatory role, allowing the current ICCRC to serve as the basis for the future CICC.
Even if the federal government recognizes the system's shortcomings, it remains to be seen if this name change will do anything; and a formal framework for regulating immigration advisors.
Conclusion
Canada has traditionally been a welcoming country to immigrants. People of all backgrounds, from software engineers to farmers, have significantly contributed to Canada's economy. Almost 4% of Canadians are Indians from India. It's a great time to be there. Immigration to Canada may be well thought out if you are looking for a better life. The country is safe for immigrants. There are different types of visas for all types of skills. Even during the pandemic, the IRCC accepted a large number of immigrants and planned to expand it in the coming years. Start your trip to Canada right now!
FAQs
A Regulated Canadian Immigration Consultant (RCIC) is a licensed immigration and citizenship agent who reviews and submits visa applications on your behalf. In addition, RCIC provides beneficial strategies for visa choices. Licensed RCICs are also members of the Immigration Consultants of the Canadian Regulatory Council (ICCRC).
How long are multiple-entry visitor visas to Canada valid?
Multiple entry Canadian visas are valid for ten years from the date of issue. This allows you to travel to Canada for six months at a time. You can enter and leave Canada as many times as you like during the validity of this Canada visa.
Can I apply for a visa at the India-based Canada visa application center?
Yes, the Canada Visa Application Center was reopened in India on November 20, 2020. They accept Canadian visa applications for research permits and family-sponsored visas.
IRCC was formerly known as Citizenship and Immigration Canada (CIC). This new federal government department name began shortly after the new Canadian government was inaugurated in November 2015. The Minister heads the department for Immigration, Refugees, and Citizenship.
Check out other articles