Introduction to SIN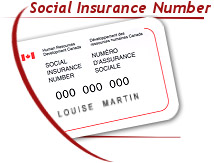 You must have a Social Insurance Number (SIN) in order to work in Canada or participate in government programmes and benefits (SIN).
Your SIN is yours to keep, and anyone who tries to use it without your permission is breaking the law. Your SIN is your responsibility.
A paper version of the SIN is issued by Service Canada (Confirmation of SIN letter). As long as your plastic SIN card hasn't run out, you're good to go.
What if you have forgotten your SIN?
In the event that you are unable to recall your SIN number, you may:
tax returns, RRSP contributions and job records are all places to look for it.
In order to confirm your SIN, you must fill out an application.
What if you have lost your SIN, or if it was stolen?
Service Canada will not issue you a new SIN if you've misplaced or had yours stolen.
It is only in cases where Service Canada has proof that the SIN has been fraudulently used that a new SIN can be issued. See Protecting your SIN for further information if you think this applies to you.
What if you find someone else's SIN?
Please drop it off at a Service Canada location or mail it to Service Canada.
Registering a newborn with SIN
In the event that you have not yet registered your child's birth with your province, you can apply for your child's SIN through the Newborn Registration Service in your province.
However, this service is not yet accessible to residents of the territories of Canada.
Apply for your child's SIN through Service Canada if you live in the territories.
Who needs a SIN?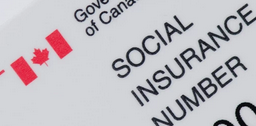 Having a Social Insurance Number (SIN) is required for everyone who is a Canadian citizen, permanent resident, or temporary resident to work in Canada or receive government benefits and services.
Children over the age of 12 are eligible to apply for a Social Security number. A SIN can be obtained for children under the age of majority in their province, as well as for people in their care, by their parents, legal guardians, or legal agents.
Information for temporary residents
Keep your SIN record current if your SIN begins with a "9." SIN expiration dates must match those on your document from Immigration, Refugees, and Citizenship Canada permitting you to work in the country.
You will obtain a new SIN with a new expiration date after your SIN record has been changed. Your old SIN is no longer valid, regardless of whether it was on paper or a plastic card. It should be destroyed in a safe manner.
It is possible to continue working while awaiting the arrival of your new immigration paperwork even if your Social Security Number (SSN) has expired.
Information for employees
Apply for a Social Security Number (SSN) within three days after starting a new job. Once you've applied, you'll be able to start working in an insured position. Further information can be found in the Employment Insurance Regulations.
Information for employers
Make sure you know what your responsibilities are as an employer when it comes to your employees' SINs.
How to apply for SIN?
The application for a SIN is free of charge.
To apply for a SIN, send an application to the following address:
request a Social Security Number (SSN)
verify your Social Security number
the status of your immigration document's expiration date on your SIN record can be updated if you have a legal change of name
Your SIN record's disc number should be removed.
Make sure you have all of the required paperwork with you when you submit your application.
Only if you apply by mail will Service Canada send your Confirmation of SIN letter to an address different than your own.
When filling out a SIN application online, never leave your computer or device alone. When you're done using your computer or device, make sure you close your browser.
Minors applying for themselves
Children over the age of 12 are eligible to apply for their own Social Insurance Number (SIN).
Applicants under the age of majority in their province or territory are obliged to submit all needed documentation when applying for a SIN. Representation is required in the event that the applicant is unable to supply all of the necessary documentation.
Indian status
A Certificate of Indian Status issued by the Government of Canada must be submitted along with the necessary documentation if you are an individual covered by the Indian Act and wish to register your status in your SIN record (for a list of required documents, see "Apply for a SIN" below).
Select the scenario that best suits your situation to find out what papers you need to submit. (required)
You're submitting an application on your own behalf.
You are applying on behalf of a juvenile or a dependent adult kid as a parent or legal guardian.
You're acting as a representative for a client.
You are a representative of a deceased person's estate who is requesting a SIN verification.
Receiving your SIN and updating your SIN Record
You can find your personal information in the Social Insurance Register, which is maintained by Service Canada. This data comprises the following:
Your SIN is what you're made of.
Your first and last name
Your birth date
Your birthplace and the names of your parents
Working while waiting to receive your SIN
Insurable employment can begin before you receive your SIN, as long as you have applied for one.
Checking your application status
Assuming all goes according to plan, you should receive your SIN in the mail 15 business days after submitting your online application. Please contact the SIN Program if it has been more than 15 days since you applied online and you have not gotten a letter.
An email confirming receipt of your application and a second email informing you when it has been processed will be sent to the address you supplied. You will be notified through email if your application did not fulfil the standards and given instructions on how to do so in the future.
Assuming all goes well with your application, you should receive a letter in the mail within 25 business days of the day it was received containing your Social Security number. Please contact the SIN Program if you haven't received a letter within 25 business days of submitting your application.
In the event that your online or mailed-in application does not match the requirements, you will be sent a letter with instructions on how to obtain a SIN.
Receiving a confirmation of an existing SIN
Forgot your SIN? You can:
On your tax return, look for it.
In order to get a confirmation of your SIN, apply to Service Canada and send in the necessary paperwork.
Service Canada is unable to offer or verify your Social Insurance Number (SIN) over the phone.
Accessing your personal information
If you're a Canadian citizen, you have the right to request a copy of your Social Insurance Number (SIN) file.
A copy of any SIN forms that have been submitted in the past might be requested. To request a copy, you must do the following:
Submit a request via the Access to Information and Privacy Service or mail a Personal Information Request form to the following address:
Floor 12 Mail Stop 1203 140 Promenade du Portage Gatineau, QC K1A 0J9 Access to Information and Privacy Coordinator
Updating information linked to your existing SIN
To have your SIN record updated, you need to fill out an application and provide all of the necessary documentation. You will receive a letter confirming your SIN once Service Canada has made the necessary adjustments. Your SIN remains the same, but you'll receive a letter notifying you of the change.
When you change your name, you must notify the Social Security Administration of the change. As a result, you will need to fill out an application and provide the necessary paperwork.
Your disc number can be erased from your SIN record if you so desire.
Submit an application and the accompanying documentation in person, via mail, or online to have your disc number removed from your SIN record.
In the event that you are relocating,
A change of residence is not required to be reported to the SIN Program unless you are expecting a letter from them confirming your SIN.
Is it possible that you're going to change your gender?
You now have the option of either declaring your gender or not doing so. Depending on your preference, Service Canada will make a note on your record. Your SIN record will remain show "man" or "female" until our computer systems are updated to register this information.
Submission of an application and the necessary papers is required to make any changes in your Social Security Number (SSN).
If your temporary SIN expires (begins with 9)
As stated in your immigration documentation, your temporary SIN will expire on the date specified. It's critical that the expiration dates line up.
There is a "right" to continue working and/or studying if you have applied for a renewal of a work or study permit and your permit has expired. During this time, you must remain in Canada. For the time being, the "implied status" will continue in effect until IRCC makes a decision on the matter. This means that, despite the fact that your SIN has expired, you are still permitted to work. To learn more about implied status, please contact the Immigration and Customs Enforcement (ICE).
Per IRP 186(u) and 189, where applicable. *
As soon as IRCC grants you permission to continue working in Canada, you must submit a new SIN renewal application to Service Canada with your new immigration paperwork. Your immigration papers and SIN record must have the same expiration date.
Navigating through the content of a document
Protecting your SIN
Your Social Security Number (SSN) is a private matter. Don't use it as a form of identification, such as for job applications, rental applications, or other forms of documentation.
Your Social Security Number (SSN) could lead to:
government advantages such as tax refunds or bank credits can be lost as a result of identity theft
Your credit rating could be ruined if someone steals your SIN and commits fraud. A thief could also use your Social Security Number (SSN) to get a job. This means that the Canada Revenue Agency (CRA) may ask you to pay taxes on income you did not receive.
How to keep your SIN safe and sound?
To safeguard your SIN:
carry just the information you need to identify yourself in a secure location, never use your SIN as a form of identification, and only present it when it is legally needed.
Phone in your Social Security Number (SIN). Only if you made the call and were aware that it was legally mandated do you need to save the information.
do not respond to emails that ask for personal information, such as your SIN, shred paper records that contain your SIN when you no longer need them—do not recycle them.
In order to protect your SIN, notify the SIN Program of any changes in your name or citizenship status, or if your SIN record is inaccurate or incomplete.
Reporting a death
Please accept our condolences if you're reading this after losing someone close to you.
You don't have to notify the SIN Program when someone dies in a Canadian province because the provincial vital statistics agency does it for you.
You must notify the SIN Program if the death happens outside of Canada. SIN and proof of death are required to file a death report. An official death certificate or a statement from the funeral director may be included. By mail or in person, deliver the documents to a Service Canada Center.
Informing the SIN Program about a deceased person's death decreases the danger of someone else fraudulently utilising the SIN. The SIN can still be used for estate planning purposes despite the fact that it is no longer valid.
Visit the website Notify the federal government of a death for information on how to notify other federal programmes and agencies of a death.
Obtaining a Confirmation of SIN for a deceased individual
An application for a Confirmation of SIN for the deceased can be made by the legal representative of the estate.
Required Documents
Submit original copies
Only original documents may be submitted for in-person or postal applications.
If you apply online, you can send in digital copies. Digital copies must be crystal-clear and readable in order to be considered reliable sources.
In order to find out what documents are required to apply, go to the Apply section.
Translation requirements
Documents that are not in either English or French must also include the following information:
Translator's attestation or affidavit made and signed by translator of the document.
Submit an attestation if the document is translated by a licenced translator
If the document is translated by an uncertified translation, an affidavit must be provided.
A certified translator is a member of a provincial or territorial association of translators and interpreters.
The term "attestation" describes documents certifying the accuracy of a translation.
Accurate translations require affidavits to verify that the translation is based on the source material. The affidavit must be signed by the translator in front of an oath commissioner or an affidavit commissioner. (A province or territory appoints an oath commissioner or an affidavit commissioner)
Please be aware that family members' translations will not be accepted. (The term "family member" includes anyone who is a parent, a guardian, a sibling, a spouse, a grandparent, a kid, an aunt, an uncle, a niece, a nephew, or even a first cousin)
Primary identity document
A primary identity document is a government-issued document that demonstrates your identity and position in Canada.
Depending on your residency status in Canada, you'll need a different primary form of identification.
You should keep in mind that if there are slight discrepancies between the information you placed into our online application and what appears on your primary identification document, your application will be rejected.
Don't forget to submit both sides of the document if you're applying online and there's identification information on both sides of the document.
Secondary document
An official document that verifies your identity is referred to as a secondary document.
It is necessary that the backup document be legitimate (unless it belongs to a deceased individual). Canadian government (federal, provincial or territorial) or a foreign passport are the only acceptable options.
On the document, you need to include the following:
Legal name (family name and given name) and Date of birth are required for identification
Secondary documents that are allowed include the following:
In order to get a passport (Canadian or foreign)
Driver's licence or provincial/territorial ID card in Canada
ID issued by the Canadian government
Supporting document
It's important to have a legal document showing the name you now use.
A supporting document must be submitted if the name on any provided document differs from the name on the SIN application.
Proof of address
SIN applicants are required to submit evidence of address in order to verify the address listed on the SIN application form. Please use this address to receive a response to your inquiry. (Remove any personally identifiable information not directly linked to the following criteria in the proof of address)
There are just a few possible sources for such a document. paper or an attestation letter signed by an official of any of the above mentioned entities and issued by any of them
The applicant's full name (including last name, maiden name, and middle initial) must appear on this paper.
Please include the name (family name and given name) of the person applying on behalf of someone else if they are a legal guardian or legal representative.
That it shows and matches the applicant's online SIN application's address is a must
For an application on behalf of someone else, the applicant's parent, guardian, or agent must have the same address as the one on the online SIN application form.
Notes:
It is not allowed to use an envelope as a proof of address.
There is no appropriate proof of address in the SIN Program correspondence, such as a previous Confirmation of SIN or a Rejection letter.
No SIN Confirmation letter will be sent to an employer's address unless the customer lives on the premises of the employer. A paperwork or attestation letter from the company must explicitly say that the employee lives at this address in order for this to work.
Check out other articles