Introduction
Many want to travel, study and immigrate to Canada, but don't know the best way to do it. You can select from various visa categories depending on why you're visiting Canada. It could take longer than expected to enter the nation if you are unsure about the ideal visa type. To assist you in determining which visa is suitable for your needs, our website has organized all the information on each visa type into categories. Anyone can grasp a result without difficulty or confusion.
What is Canadian Visa?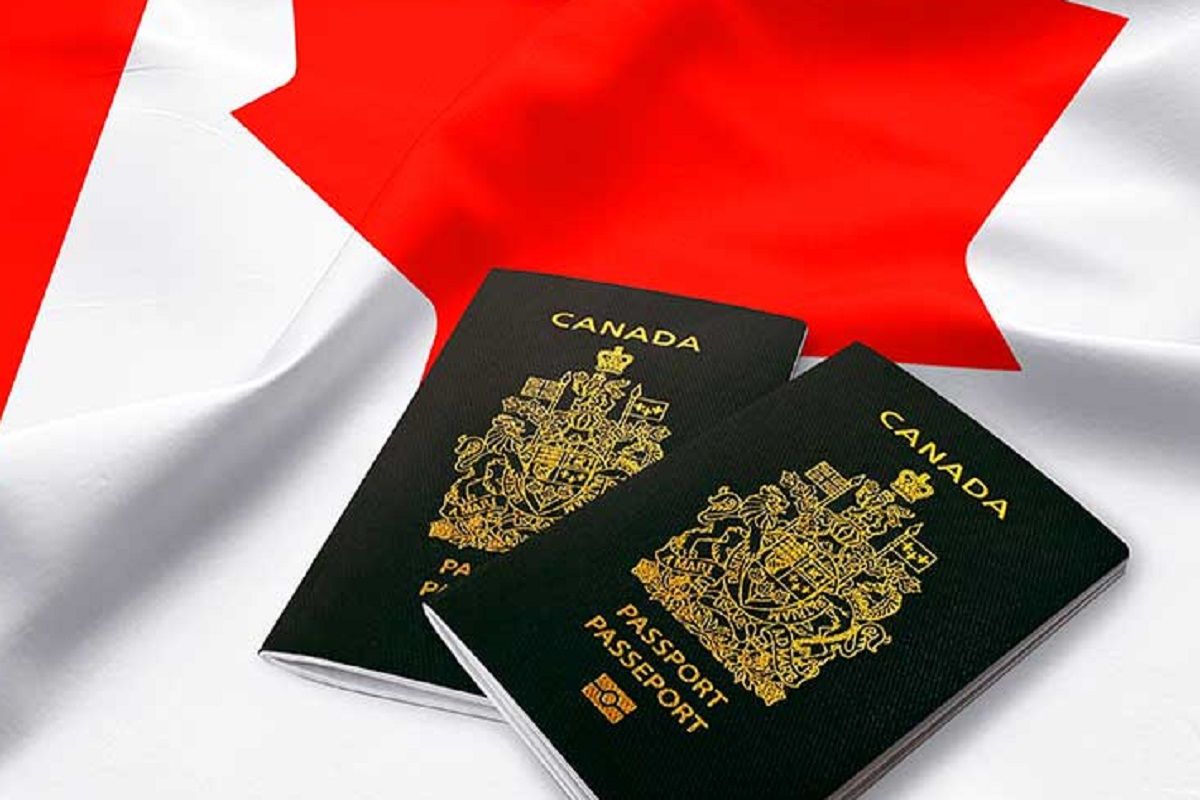 A Canada visa is a passport stamp that allows you to enter Canada. You can travel to that country and live legally, temporarily or permanently. Obtaining a visa to Canada means that the Canadian Consulate or Embassy in your home country will determine that you are qualified and meet immigration requirements. However, upon arrival at Canada's borders and customs, border authorities must evaluate your immigration status. You can participate by answering the questions of the Canadian Border Services Officer (BSO) honestly and accurately. Otherwise, even if you have a Canadian visa, they could refuse your admission if they think you aren't allowed to be there and tell you to go back home.
Types of Canadian Visa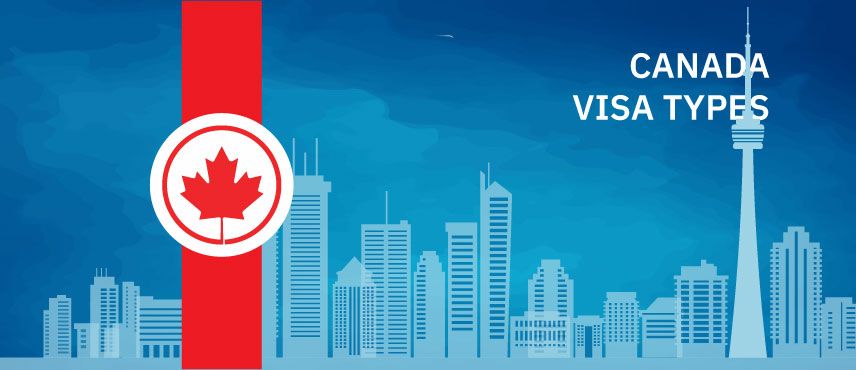 Canadian Visitor Visa
Canadian visitor visas are also known as temporary stay visas. At the Canadian Embassy or Consulate, you can submit a paper application for this visa or apply online. When flying into a Canadian airport to reach your final destination, you also need a visiting visa. This visa allows visitors to stay in Canada for up to six months. Single-entry and multiple-entry temporary visas are both available. With single-entry bookkeeping, you can only enter the country once, and you can't leave and come back. You can enter and exit the nation as often as you'd like while the visa is valid if you have a multiple entry visa.
Types of Canadian Visitor Visa
Canada Transit Visa– The Government of Canada Immigration Regulations stipulates that all foreigners in a country requiring a visa must obtain a transit visa if the international flight stops at a Canadian airport on their way to another country. You will also be crossing Canada within 48 hours if you do not have a guest visa that is now valid.
Temporary Work Visa– This visa is intended for people who have worked in Canada for less than six months. However, applicants must submit a valid job letter from their Canadian employer.
Canadian Tourist Visa– This visa allows the holder to enter the country only for tourism purposes.
Canadian Super Visa– This visa is intended for parents or grandparents who have permanent residency in Canada or for Canadians who wish to visit their children or grandchildren.
Official and Diplomatic Visa– This visa allows diplomats and civil servants from other countries to visit Canada for public purposes.
Courtesy Visa– This visa is granted to anyone who does not qualify for a diplomatic and official visa. However, due to her rank and her position, her visit is considered essential. This includes members of trade missions or diplomats for tourism purposes.
Canada Business Visa– This visa is for individuals or groups wishing to travel to Canada for business reasons.
Canada Student Visa
The Canadian Study Permit is a document that allows foreigners to study at a Designated Learning Institute (DLI). International students from India need a study permit to study in Canada. However, a study abroad permit is not a visa to enter Canada. You need to apply for a Canadian student visa. This visa is required if your research lasts more than 6 months. A Temporary Residence Visa (TRV) is the visa which is required for international students with a research period of fewer than 6 months.
To know more about Canada Student Visa, visit their official website: Student Visa in Canada
Express Entry Visa
There are broadly three categories of express entry to Canada. These are the Canadian Skilled Trades Visa, Canadian Skilled Worker Visa and Canadian Experience Class Visa.
Canadian Skilled Trades Visa: Internationally skilled workers can apply for permanent residence in this category. All applicants will be ranked in order of  CRS score. Only the applicant with the highest score will be invited to apply for permanent residence by lottery as needed.
Canadian Skilled Worker Visa: To qualify, applicants for skilled workers in this category must achieve a minimum of 67 Comprehensive Ranking System (CRS) points. They must also prove they have sufficient financial resources to support themselves and their families. Eligible worker candidates who are successful in this category are eligible to apply for permanent residence in Canada. This allows skilled worker visa holders and their families to live and work permanently anywhere in Canada.
Canadian Experience Class Visa: Applicants for permanent residence under the Canadian Experience Class (CEC) are eligible to apply if they are currently in Canada with a temporary foreign worker visa or school permit. To be eligible, you must, however, fulfil the following requirements:
Meet the minimum needs for English or French.
Agrees to live outside Quebec.
Within the recent three years, at least 12 months of job experience in Canada.
Permanent Residence Visa
Types of Canada Permanent Residence Visa
Start-up Visa Program– Start-up visas are for individuals who want to be individually involved and contribute to the Canadian economy—the expected net worth of at least CAD 300,000. Individuals must also promise to own and control one-third of a Canadian company. The purpose is to create and sustain employment within three years of staying in the country.
Immigrant Investor Program– This program is intended for individuals willing to invest in the Canadian economy. However, your net worth should be at least CAD 800,000. You need to invest at least 400,000 CAD. This is a five-year, interest-free refund by the Government of Canada.
 Family Sponsorship Visa– This is a critical family reunification program. This allows Canadian residents or citizens' spouses and dependents to relocate to Canada permanently. Sponsors, on the other hand, promise to support their families over 3 to 10 years.
Self-Employed Persons Visa– This visa is intended for individuals with expertise in farming, culture, athletics, or business. They can start their own company in Canada. However, they must outline how they will finance the company and provide examples of their expertise in specific fields.
Live-In Caregiver Program (LCP) is awarded to eligible members to provide care for children, people with disabilities, or the elderly. However, it would be best if you lived in a private Canadian home.
Provincial Nominee Program Visa
All provinces and territories of Canada have coordinated with the Government of Canada to designate immigrants who wish to settle in the province. Such contenders must apply to the state and be nominated from there. In addition, each state has its eligibility benchmarks.
Documents and Eligibility Criteria for Canadian Visa
Following is a list of documents needed to get a visa trouble-free.
Have a valid passport (travel document)- You will need to provide a copy of your passport information page, including your passport number, issue date and expiration date. Name, picture, address, and date of birth are other pieces of information.
No immigration-related or criminal convictions.
Make the immigration official believe you are still connected to your country.
Be healthy.
Invitation from a Canadian resident.
Convince officers to leave Canada at the end of the visit.
You need to have enough money to fund your stay in the country. You can prove this through a bank statement and employment certificate showing your annual income, proof of financial support from family and friends, or evidence of income from a Canadian host.
You may need to report a medical examination. You must provide a medical report from a doctor approved by the Canadian Immigration, Refugees and Citizenship (IRCC) Panel to prove your health. A medical examination is usually not required for less than six months.
Reasons for Canadian Visa Rejections
Does not meet health standards.
Failure to provide proper and accurate support documentation.
Did not show enough money to fund a trip and stay in Canada.
The visa officer is concerned about the applicant or the intent of the application.
Violation of international safety standards.
If the applicant has a criminal record.
Other factors may lead to the refusal of a Canadian visa, but many are within the parameters of what is mentioned. You might be able to reapply for your visa or request a rejection if your application is denied. However, if there is an objection, you cannot expect visa officers or embassy authorities to accept the complaint to obtain a temporary permit. It is best to reapply for a visa with an improved application.
What to do after Refusal?
One can apply again for a visa, if only if they are not banned from the country. Take your time, and fulfil all the requirements mentioned in Refused Letter. Be patient and convince the officer with all the supporting documents.
Conclusion
Canada has traditionally been a welcoming country to immigrants. The economy of Canada has significantly benefited from the efforts of people from different walks of life, including farmers and software programmers. Almost 4% of Canadians are Indians from India. It's a great time to be there. Immigration to Canada may be well thought out if you want a better life. The country is safe for immigrants. There are different types of visas for all types of skills. Even during the pandemic, the IRCC accepted many immigrants and planned to expand in the coming years. Start your trip to Canada right now!
FAQs
How long are multiple-entry visitor visas to Canada valid?
Multiple entry Canadian visas are valid for ten years from the date of issue. This allows you to travel to Canada for six months at a time. You can enter and leave Canada as many times as you like during the validity of this Canada visa.
Can I apply for a visa at the India-based Canada visa application centre?
Yes, the Canada Visa Application Center was reopened in India on November 20, 2020. They accept Canadian visa applications for research permits and family-sponsored visas.
How can I get a work permit that is open in Canada?
Getting an open work permit would help if you had a job with a Canadian employer. A state government labour market survey confirms whether a local employer can't find a Canadian worker for the job.
What advantages come with a work permit in Canada?
Canadian work permits allow immigrant candidates to work or retire from abusive employers and look for other opportunities. Work permit holders can benefit from a highly competitive environment for local and international workers.
How will I know if my application for a visa to Canada is accepted?
Please visit the official website if you submitted your Canada Visa application online. You can check your visa status here and receive an approval email after confirmation. Also, if you submit your application to the Canada Visa Application Center, you must obtain your passport and visa approval there.
Check out other articles