Introduction
Canada has thousands of jobs for those who have no skills or experience but are qualified to work in Canada. For this purpose, the government has established immigration channels and initiatives to make it simpler for persons lacking the credentials to live and work in Canada. Canada continues to draw unskilled foreign labourers in various industries, including transportation, food processing, and agriculture.
Canada makes it easier and faster for people to obtain visas to move to Canada by not requiring them to meet specific minimum requirements for adopting the Labour Market Impact Assessment (LMIA) application. Would you like to work and live in Canada as an unskilled worker? Learn more about the top 10 unskilled jobs in Canada in 2022.
What are Unskilled Jobs?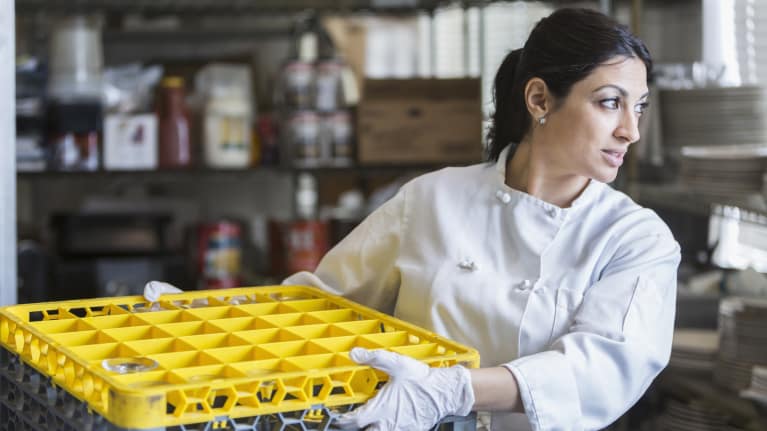 "Unskilled worker" is an obsolete term used to describe a portion of the workforce associated with a limited skill set or the minimum economic value of the work performed. The correct term is low-wage labour.
According to the Center for Global Development, the terms unskilled and skilled were derived by institutions, politicians, and other stakeholders who have determined the classification of who is strong and who is not in the labour market. It is also outdated to think that the unskilled workforce is characterized by a low level of education, which usually leads to low wages, such as high school diplomas, GEDs, or lack thereof.
Before this, it was characterized by a lower educational qualification. The income of unskilled workers, such as high school diplomas, GEDs, or lack thereof, was expected to be quiet. But in the 21st century, there are jobs for high school graduates and those without a college degree.
Truck Driver
Canada has a high demand for truck drivers. Job Bank, eJobbo, Indeed and other sites currently have more than 3,000 jobs, and truck drivers are on the 2020 job listings in almost every Canadian province and region. Trucking HR Canada will be short of 25k truck drivers by 2023. According to reports, 61% of Canada's trucking will remain vacant in 2019 and is expected to increase by 25% by 2023.
Canada will welcome 1 million new arrivals in Canada by 2022. Despite the restrictions imposed by COVID-19, the Government of Canada continues to accept and process visa applications to close the gap in the Canadian employment market.
When looking for a truck driver job in Canada in 2020, it's a good idea first to decide where you want to live and work in Canada. To determine where to live in Canada, you need to find a place that is one of Canada's most reasonable places and offers excellent work opportunities. As mentioned, truck driver jobs are in demand almost everywhere in Canada, but
Alberta, British Columbia, Ontario, Manitoba and Saskatchewan, are arguably the most in-demand. Below are the average salaries you can expect in each of these states.
Farm Workers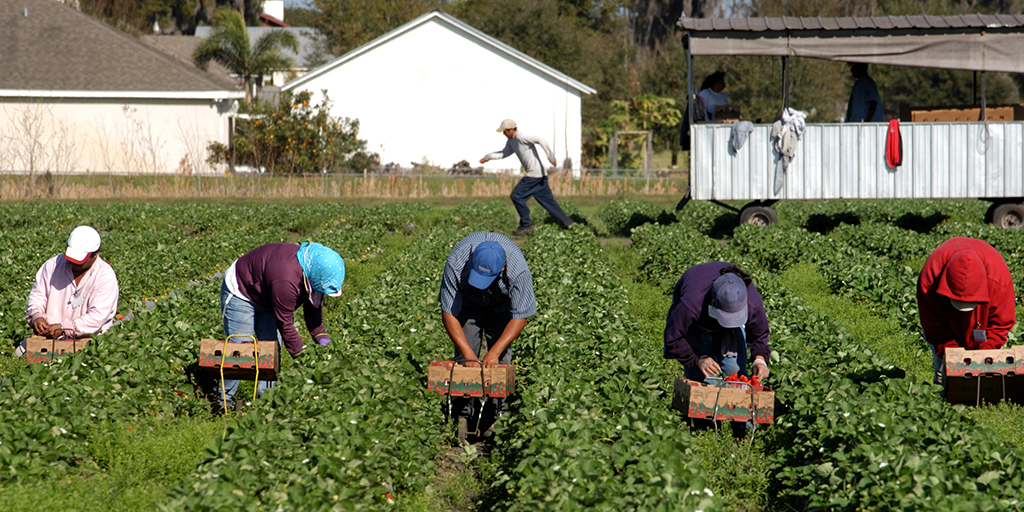 Typical agricultural workers are high-paying but low-skilled jobs in Canada. Some companies send agricultural workers to Canada's rural economy to work on farms across the country.
General Farm Workers offer the most flexible contracts and are known to change contracts daily to find better positions when the current company goes out of business. They are paid between 15-20 CAD per hour.
Butcher and Meat-Cutter
Butchers and Meat Cutters – Canada has a thriving retail and wholesale business, offering opportunities for Canadians and internationals. There is no prejudice here, and all positions of butchers, fish retailers and wholesalers must be taken seriously.
As the meat business develops and changes, it is normal for butchers to switch between different professions. For example, a butcher who works in a meat processing factory may work as a store clerk. Some companies employ retail and wholesale butchers as part of their kitchen staff. Other companies hire butchers and workers as salespeople to increase customer interest in their products.
People in this profession:
Cut, trim, or otherwise prepare standard cuts of meat, chicken, fish and shellfish for sale at self-service counters, depending on the customer's order.
Mince the meat with a powered meat grinder and slicer and slice the cooked meat.
Prepare a special presentation of beef, chicken and fish and shellfish.
You can shape roasted and other meats, chicken and fish, string them, combine them and wrap cooked meat, chicken and seafood.
Manage inventory, keep sales records, and determine product quantity, line, and freshness according to business and customer needs.
Make sure the food storage conditions are appropriate.
Nursery and Greenhouse Worker
Nursery and greenhouse workers are among Canada's most paid and unskilled jobs. Nursery and greenhouse workers are responsible for producing and caring for all crops, trees and plants used in the home and other places such as offices, farms and fields. Nurseries and greenhouses in Canada have several employment opportunities looking for unskilled workers.
People in this profession:
working in indoor and outdoor gardening centers and greenhouses.
Serving nursery and greenhouse customers.
Often work by hand for long periods.
General knowledge of plant biology, plant diseases, insects and the ability to recognize different species.
You should enjoy coexistence with nature, such as flowers, plants, vegetables and trees.
Operates tractors, forklifts, skid steer loaders and special gardening equipment.
Medical Billing Specialist
In Toronto, Ontario, how much does a medical billing specialist make? The median annual salary for medical billing specialists in Toronto, Ontario, was CAD 70,058 as of June 28, 2022, at $ 62,891, except that bonuses, performance information and other factors affect base salary, it ranges up to $ 79,861 in Canadian dollars. However, the wages of a person with the title of Medical Billing Specialist depend on many factors, including industry, company size, location, years of experience, and level of education. Our team of Certified Compensation Experts analyses survey data collected from thousands of HR departments of companies of all sizes and industries to reach this range for those in the medical billing specialist position in Toronto, Ontario. I presented my annual salary.
Check and verify accounts receivable and patient medical expenses and invoices. Ensure the accuracy of your records, track them, and make the necessary corrections. It handles information system changes to support an accurate and efficient billing process and closing. Follow the suitable medical and insurance claim procedures. Usually, you will need a high school diploma or equivalent. Usually, report to your manager or manager. It works under moderate overseeing. Acquire or gain complete knowledge of a particular subject. It usually requires 1-3 years of relevant experience or 0 years of additional professional training or certification.
Harvesting Labour
Each occupation on the Canadian NOC list has a code, and the Code for harvesters seeking immigration to Canada is 8611. It is also known as the NOC code for harvesters migrating to Canada. According to the NOC Classification Plan, harvest workers moving to the Canadian Code indicate that harvest workers assist other agricultural workers in harvesting, grading, and packaging crops. Harvesters are employed in many positions and positions. Therefore, to qualify under the Harvester Code, you can hire or work under any of these positions or job title descriptions.
Fish and Seafood workers processing
Many people work in the fish processing industry, which accounts for most of the labour force. Many seafood processors are in and around Toronto, including Westley, C & S, New Holland, Rob Lowe and Husky. Workers working in manufacturers that process many foods make good money, even though their wages are usually not above the lowest pay. People working in the fish processing industry can make money and get a job without an education. But as a worker, you must work hard and be your person, so you must do both.
Agriculture Service Contractor
Agricultural service providers, operations managers and professional livestock specialists are engaged in agricultural services such as cultivating and developing livestock and crops. They provide support and advice to farmers, ranchers and ranchers, among other things, on animal management, livestock management, water management, and other agricultural aspects of agribusiness.
Agricultural service providers, managers and professional livestock farmers' main goals are for agricultural industries to implement new practices to improve management practices, increase productivity and reduce costs, which can occur within companies and businesses.
General Labour
Assembly line work, packing, etc., are just a few of the jobs of regular workers. Despite being Canada's most popular jobs, many employers will have difficulty finding people for these jobs as they continue to open up. Many typical jobs are temporary works that need to be filled frequently. For this reason, many companies hire foreign workers to find their employee's requirements. Another area that is difficult to see is skilled trade. This is partly because millennials are not as interested in professional business as they used to be.
Food and Beverage Servers
Canada's tourism and hospitality industry are in high demand for waiters, especially in Alberta, Nova Scotia, Prince Edward Island and Saskatchewan. Below are the things you can earn in each province/territory:
| | |
| --- | --- |
| Province | Salary in CAD (Annual) |
| Nova Scotia | 21k |
| Prince Edward Island | 22k |
| Saskatchewan | 22k |
| Alberta | 24k |
Conclusion
Canada is a less populated country, and it needs all kinds of jobs- skilled and unskilled you are paid between 15-25 CAD and can easily earn more than 20k dollars in a year. Famous unskilled works are harvesting, nursery, trunk driving and fishery industries.
FAQs
Can unskilled workers get PR in Canada?
Yes, an unskilled worker can get PR in Canada, and the best Express Entry Program is Provincial Nominee Program (PNP).
What is the average minimum wage for unskilled work?
The average minimum wage for an unskilled worker in Canada is 15 CAD.
Are Plumbing and Electrician unskilled jobs in Canada?
No. Plumbing and Electrician are considered skilled jobs in Canada. You need to do a course for the same from a College or University.
Check out other articles