Introduction
Canada holds a global reputation for offering world-class infrastructure and qualified education. It is filled with elite universities and institutions. Most of these universities expect non-English speaking students applying to their institution to have a good hold on understanding English, As the common medium of language is English. For this reason, English language proficiency tests like TOEFL and IELTS are conducted.
What is IELTS?
INTERNATION ENGLISH LANGUAGE TESTING SYSTEM (IELTS) is one of the most profound English language tests compulsory if you desire to study abroad and belong to a country that does not have English as its first language. Ranging between 0 to 9, the band score shows how well you can communicate in English. The final score is sought by calculating an average of the four parameters of this test. IELTS test examines the fluency of applicants based on the following four parameters:-
1. LISTENING
2. READING
3. SPEAKING
4. WRITING
General IELTS and Academic IELTS
You must appear for Academic IELTS if you want to visit overseas for educational purposes. If your purpose for visiting abroad is related to business, job, or official tours, then you must take the General IELTS.
Documents required for Application of the Test
Application Form
Curriculum vitae
Statement of purpose
School certificates and college mark sheet
Health Insurance
Proof of bank statements
Valid Passport or Permanent Resident Card
Eligibility requirements for IELTS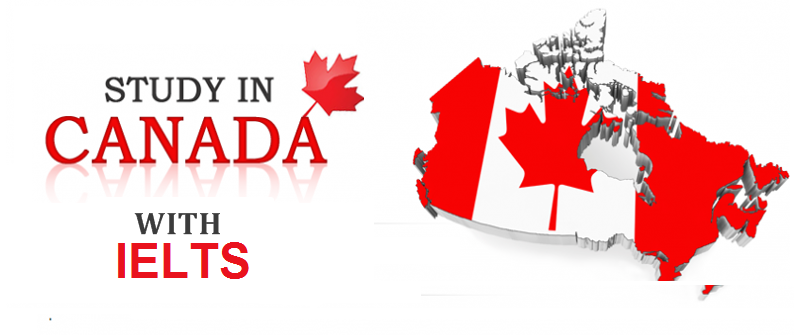 Minimum Age

Requirement

16 years
Passport
The validity should be a non-expired passport
Uses:-
1. immigration to Australia/Canada/New Zealand/UK.

2. Wanting to receive education in Australia/Canada/New Zealand/USA/UK,

3. Medical professionals actively planning to study or work in Australia/UK/USA.

Minimum IELTS Score for Top Universities
The minimum score requirements vary from one university to another.
Minimum IELTS Band Requirement for Canada
A minimum of 5.5 in all four IELTS bands is required for a study visa for Canada, and an overall score of at least 6.0 or more for undergraduate and diploma courses is required in Canada.
IELTS Bands requirements for different programs in Canada:
· At least 6.0 in each band along with an overall 6.5 and above for graduate courses
· Overall IELTS Band of 7.0 and in each band for Engineering, Teaching, and Education courses
Conditions to apply for universities with 5.5 Bands
you can apply for universities and colleges in Canada with 5.5 bands, given you fulfill these conditions
· Take CanTEST – In some colleges or universities, the students who do not meet the required minimum IELTS bands must take CanTEST upon arrival at college.
· English as a Second Language (ESL) Program –If a student fails to meet the passing requirements for the CanTEST, they will have to register in the St. Clair College English as an ESL (English as a Second Language) program before entering post-secondary programs.
· Submit MOI- For students with 5.5 bands, there are provisions to prove their English proficiency through documents or certificates from their previous institutions stating that English was MOI for their course. But students should confirm if this measure is in practice before applying for a course or certification.
What does each band imply?
0 Band – Didn't attempt the test
The candidate didn't answer any questions.
1 Band – Non-user of English
The candidate has approximately no ability to use the language.
2 Band – Intermittent user of English
The candidate has difficulty speaking and writing English.
3 Band – Extremely limited user of English
candidate faces Frequent breakdowns in communication. They can understand and convey only general meaning in very familiar situations.
4 Band – Limited user of English
The candidate can't use complex English language and has frequent problems communicating in English.
5 Band – Modest user of English
The candidate only has partial command over the English language and copes with understanding the overall meaning in most situations, although they have chances to make many errors. The candidate must have basic communication in the English language.
6 Band – Competent user of English
The candidate has about an adequate level of English proficiency with some inaccuracies and misunderstandings but can understand and use reasonably complex English language in familiar situations.
7 Band – Good user
The candidate can usually handle complex language well and understand detailed reasoning. They have operational command of the English language, with occasional inaccuracies, inappropriate usage, and misunderstandings in some situations.
8 Band – Very good user
The candidate can handle complex and detailed argumentation well, though they may misunderstand things in unfamiliar situations.
9 Band – Expert user
The candidate has a full and effective operational command of the English language. Their use of English is appropriate, accurate, and fluent and shows complete understanding.
Section-Wise Cut-Off of IELTS 5.5 Bands Colleges in Canada
UNIVERSITIES
TOTAL IELTS SCORE
LISTENING
READING
WRITING
SPEAKING
St. Clair College of

Applied Arts

and Technology

6.0 with

no band

lower than

5.5

5.5
5.5
5.5
5.5
Brock University

 

6.5 with

no band

lower than

5.5

5.5
5.5
5.5
5.5
Camosun College
6.0 with

no band

lower than

5.5

5.5
5.5
5.5
5.5
Charles Sturt University
6.0 with

no band

lower than

5.5

5.5
5.5
5.5
5.5
Lethbridge College
6.0 with

no band

lower than

5.5

5.5
5.5
5.5
5.5
Section-Wise Cut-Off of IELTS 6.0 Bands Colleges in Canada
| | | | | | |
| --- | --- | --- | --- | --- | --- |
| UNIVERSITIES | TOTAL IELTS SCORE | LISTENING | READING | WRITING | SPEAKING |
| Fleming College | 6.5 | 6.0 | 6.0 | 6.0 | 6.0 |
| St. Clair College | 6.0 | 5.5 | 5.5 | 5.5 | 5.5 |
| Niagara College | 6.5 | 6.0 | 6.0 | 6.0 | 6.0 |
| Oxford College | 6.0 | 6.0 | 6.0 | 6.0 | 6.0 |
| The University of Lethbridge | 6.5 | 6.0 | 6.0 | 6.0 | 6.0 |
| Northern Island College | 6.0 | 5.5 | 5.5 | 5.5 | 5.5 |
| New York Institute of Technology | 6.0 | 6.0 | 6.0 | 6.0 | 6.0 |
| Vancouver Island University | 6.5 | 6.0 | 6.0 | 6.0 | 6.0 |
Canadian Immigration
To receive Canadian education, a student must have a STUDY PERMIT. To obtain a Canadian Visa, one has to apply to CITIZEN and IMMIGRATION. There are two ways to obtain immigration to Canada.
Through regular study permit application
Through the direct student stream
Exam Pattern of IELTS
| | | | |
| --- | --- | --- | --- |
| Section | Duration | Number of Questions asked | Details |
| Listening parameter | 30 Minutes [Plus 10 minutes for transfering], total time | 40 | 4 sections with ten questions each. You will have to listen to the recordings and write down the answers to the questions. |
| Reading parameter | 60 Minutes | 40 | you will be given three passages with a variety of questions that you will have to answer. |
| Writing parameter | 60 Minutes | 2 |  in the test, two writing tasks will be given, and they must be completed. |
| Speaking parameter | 11-14 Minutes | 3 Parts | An oral interview is recorded. |
Band Requirements for Top Colleges of Canada
UNIVERSITY OF TORONTO- For undergraduate programs Overall band of at least 6.5 is required, and no IELTS band less than 6.0 will be accepted. For Law courses Overall band of 7.0 is required, and no IELTS band less than 6.5 will be accepted. For postgraduate and doctoral programs at the university, an Overall band of 6.5 is required, and no IELTS band less than 6.0 is accepted. 
CANADORE COLLEGE– For certificate and diploma programs, an Overall 5.5 is required; no band less than 5.0 is accepted. For aviation and graduate certificate programs, an Overall 6 band is required with no IELTS band less than 5.5 accepted. For Healthcare programs, an Overall 6.5 band is required, with no band less than 6 accepted.
UNIVERSITY OF BRITISH COLUMBIA- Overall score of 6.5 bands is required, and at least a 6.0 band is accepted.
IELTS Score Validity for Canada
IELTS Scores are valid for Two Years in Canada. For Canadian Immigration, candidates must submit the IELTS test validity within a year of applying for IELTS.
Conclusion
With a band score between 5.5-6, there are numerous universities where students can apply to receive their education. To get admission, they will have to meet the eligibility criteria too.
FAQs
What other countries accept IELTS?
Some other countries that accept IELTS are the UK, USA, Australia, and New Zealand.
Can I get a scholarship through IELTS scores?
IELTS is sponsored by THE BRITISH COUNCIL, which offers multiple scholarships. BRITISH COUNCIL IELTS AWARDS are presented to students who perform well on IELTS tests and have good academic performance worldwide. Students can use these scholarships to get their education from universities supporting the IELTS System.
How many times can an individual appear for the IELTS Test?
There is no limit to the number of attempts for the IELTS test.
When does the exam take place?
The IELTS exam does not have one particular date; instead, there are 48 fixed dates, and candidates can choose and appear for the exam according to their convenience.
Check out other articles