Introduction
Insurance is a means of reducing your exposure to risk.
 Protection against financial losses is what you get when you buy insurance.
If anything awful happens to you, your insurance company will provide a payment to you or someone else you choose.
If an accident occurs and you do not have insurance, you may be accountable for all of the costs.
What is personal insurance?
Insurance against death, accident, disease, or related expenditures. insurance acquired for personal or family protection, as opposed to company property or interests insurance.
Types of personal insurance
Health
When people are admitted to hospitals for treatment under the umbrella of health insurance, they receive financial help from the insurer. As an additional benefit, several plans may cover the expense of in-home therapy, either before or after a hospitalisation.
Those who reside in Canada and satisfy the qualifying standards are covered under the government's basic health care system. If you are not qualified for OHIP or if you must pay for treatments that OHIP does not cover, you may need to acquire private health insurance.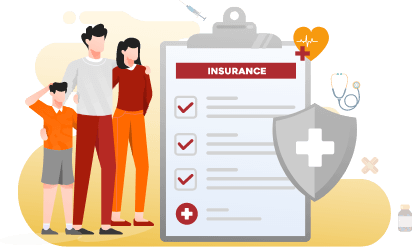 Life
Life insurance is a way for the policyholder to leave a financial legacy for his or her loved ones in the event of his or her death. Assume you are the sole breadwinner in your household and are responsible for providing for your partner and children.
In the case of your death, the entire family would be financially devastated. By providing your loved ones with financial support in the case of your death, life insurance plans help prevent this from happening.
Travel

In the discussion of various forms of insurance policies, it's important to include travel insurance. The financial security of a traveller is ensured by such policies. As a result, compared to other types of insurance, travel insurance only provides coverage for the duration of the trip.
There are a variety of situations when travel insurance might help, such as if you lose your luggage or have to cancel your trip.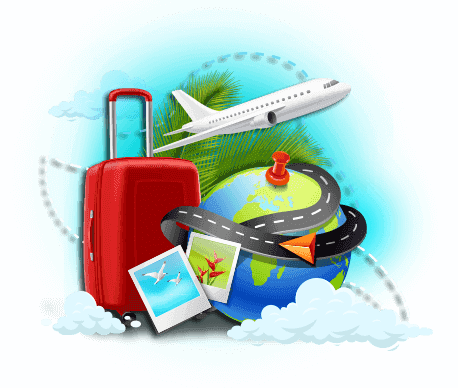 Automobile
An auto insurance policy is a legal agreement that binds you to the insurer and provides coverage in the case of an accident or theft of your car. The insurance company promises to cover your damages in accordance with your policy in exchange for a premium payment from you.
Education
A life insurance benefit and a maturity benefit are both included in a child education plan. Even if you're not around, it can help you cover the costs of your child's future care. Loans for schooling might be secured under the plan.
Homeowner/ tenant

Property insurance policies may cover just about any kind of construction, be it moveable or immovable. You may use this for either your home or business. You can file a claim for financial help from the insurance company if any damage occurs to such a property. Keep in mind that a strategy like this also protects the property's contents financially.
Buying this form of insurance is essential if you own a house, since it will cover both the building and its contents. Property insurance, title insurance, and/or mortgage insurance may also be available to you, depending on your specific situation. Tenant insurance (rental insurance) is essential if you live in an apartment, as it protects your personal assets and prevents you from being held liable for damage to your unit or those of your neighbours.
Does Canada have free healthcare for international students?

All overseas students are immediately covered by the university's foreign health insurance plan when they register for the programme. International students who are enrolled full-time in school for a minimum of 12 months are entitled for free basic health care under the province's Medical Care Plan (MCP).
Top insurance companies in Canada
Manulife Financial Corp.
Great-West Lifeco
Sun Life Financial
iA Financial Group
Desjardins Group
Best health insurance for international students in Canada
Despite the fact that Canada's free health care is well-known, the vast majority of these services are restricted to citizens and permanent residents of Canada. For this reason, all overseas students who plan to attend a Canadian university or college are required to get health insurance.
For temporary residents, there are many options:
In order to get private insurance, they can do it through an insurance agency.
If they are employed in Canada, they may be eligible for employer-sponsored health insurance.
There is a way for them to get insurance if they are studying in Canada.
A patient who does not have a government health card will nevertheless be given free care in the case of an emergency in all provinces and territories. However, depending on a person's immigration status, there may be considerable limits on the services that may be offered.
Healthcare Alternatives

International students looking for private health insurance choices in Canada can use a variety of tools and services, including the following:
Find Insurance: The OmbudService for Life & Health Insurance operates this public service tool, which lists 99 percent of the insurance packages offered by Canadian life and health insurance firms.
OmbudService for Life & Health Insurance (OLHI): For Canadian life and health insurance consumers, Canada's independent information service An unbiased complaint resolution service for insurance customers is also provided by this company.
Conclusion
All drivers in Canada are required by law to have vehicle insurance, and the sector is strictly controlled by the provincial government in every province. Regulators may be in charge of overseeing how insurance companies assess risk, set rates, and manage claims, depending on the jurisdiction.
FAQs
Is there private health insurance in Canada?
The majority of Canadians are covered by private health insurance through their jobs. Private insurance contributes for around 13% of health spending, but its function is restricted to supplementing public insurance programmes for treatments that aren't already covered.
How does life insurance work in Canada?
When a person dies within a given time period or before reaching a certain age, a death benefit is paid. Either until you reach a specific age, such as 65 years old, or for a defined amount of time, such as 10 or 20 years.
How much does car insurance cost per month in Canada?
Depending on where you reside, you can expect to pay anywhere from $125 to $158 a month on average for Ontario auto insurance. The cost of automobile insurance in this province is the highest in Canada as a whole.
What is manulife health insurance?
Manulife is a long-standing provider of long-term care insurance in Canada. Maintaining the financial well-being of your loved ones doesn't matter what your age, health, or previous past is.
Do students need insurance in Canada?
For the duration of their stay in Canada, international students must have health insurance. International students in some provinces may be eligible for free or discounted public health insurance, depending on the jurisdiction. A provincial application is normally necessary for overseas students in this situation.
What's the best insurance company in Canada?
Manulife Financial Corporation
Great-West Lifeco
Desjardins 
Sun Life Financial
 
Links
Check out our other articles