Introduction
In search of a better life for themselves and their loved ones, many foreign nationals view Canada as a place of opportunity.
This may not be an easy task, but it is doable in Canada!
You've come to the correct place if you're trying to figure out how to land a job in Canada but aren't sure where to start. It's feasible to land a job in Canada in your field if you're focused and motivated. However, careful planning is essential.
Employers in Canada are more likely to consider you for permanent residence if you have a job offer from them. Candidates receiving a job offer are eligible for additional Comprehensive Ranking System (CRS) points under Express Entry. Many Provincial Nominee Programs (PNPs) connected with Express Entry need a job offer as an eligibility condition.
According to data from Statistics Canada, more than a quarter of Canada's workforce comprises immigrants. With a rapidly ageing population and significant labour shortages, Canada's need for qualified workers is higher than ever.
Importance of CV/Resume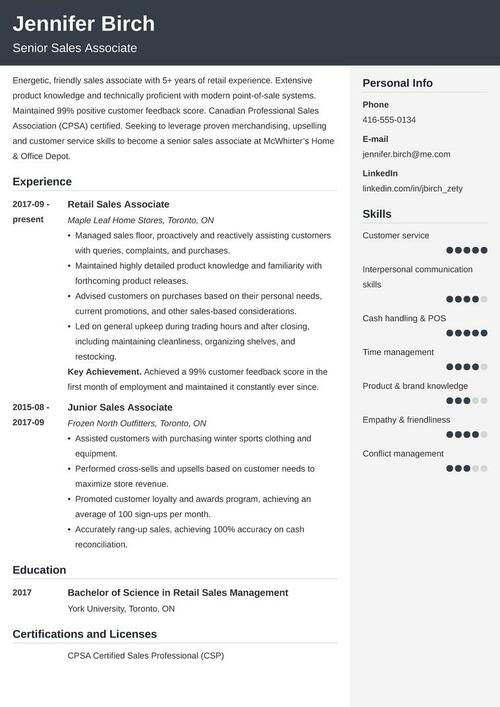 Your resume (or "CV") is the first step in securing employment in Canada.
Make sure you've read our instructions on preparing a resume for use in Canada before sending it to potential employers there. When applying for a job in Canada, poorly-written resumes and resumes that list tasks rather than personal or team accomplishments will prevent you from making an impression. To make an excellent first impression on a potential employer, pay attention to the advice provided here, comprehend the goal, and put it into practice. If you're applying for work in Canada, the initial impression you make with your resume is critical.
Be selective
There are several occupations where replying to online job ads is not a truly efficient method of finding employment in Canada. When you're looking for a new job, be picky. As managers in organizations chat with one other, do not send the same resume and cover letter to 30 different companies. It's a common blunder to make. The most efficient methods of disseminating your CV are through networking, cold phoning, and informative interviews rather than any other means.
Be enthusiastic
When submitting a CV, make sure you have a contact at the company and follow up within a week to show your interest. After a job interview, sending a "thank you" email sets you apart from the other applicants. It is possible to land a job in Canada by making even the most negligible progress.
Get strong endorsements
If you have good references, getting a job in Canada is easier. For Canadian job applications, it's a good idea to ask for references from prior employers.
Utilize the available resources
LinkedIn is a great resource. This professional social media tool serves as a résumé and a network all in one. Recruiters and companies in Canada use this service daily to find new employees.
Learn how to network
Making valuable social and professional connections is only possible through effective networking.
Investigate professional networking events or ask colleagues for advice on meeting more people in your industry.
Remember that most employers in Canada aren't listed openly, so don't stay at home and wait for the opportunity to come to you.
Finding work in Canada necessitates extensive networking.
When a job opens up, you need to have your name out there so you can be called in.
Your success in a new city will be significantly enhanced if all of your local contacts are aware that you're looking for a job.
Volunteering in your community might help you meet new people and gain valuable Canadian job experience for your resume.
Volunteering is a great way to meet people from all walks of life, and GoVolunteer.ca is a great place to start.
Be open to help
When looking for a career in Canada, don't be afraid to accept help from others. Take charge of the situation and show a strong sense of self-determination. Send a thank-you note or call the person who helped or advised you.
If you need help before arriving, pre-arrival services may be possible. Individuals authorized for immigration to Canada and scheduled to arrive within the next 12 months are eligible for these services.
Get accredited
It's possible that the Canadian government will recognize your foreign credentials if you work in that field. Teaching, physiotherapy, nursing, and social work are just a few professions requiring additional training and certification. It's essential to keep in mind that this could take some time.
Have faith in yourself; you deserve it!
It's never easy to relocate to a new country. Finding work in Canada when starting scratch with a new social network is similarly tricky, but you can do it!
Throughout the process, disbelieving in yourself and letting others know you believe in yourself is crucial.
Finding a Job in Canada
With the help of this service, you can find positions that have been listed by companies all around Canada. It is possible to find a job depending on your qualifications and work history.
Find more about current government job opportunities in Canada.
Find student jobs posted by the federal and provincial governments of Canada and private sector businesses.
What to do after you have applied for the job?
It's up to the company whether or not to schedule an interview based on your résumé and cover letter.
An interview for a job:
A time for the employer to get a feel for you and see if you're a good fit for the position.
Find out more about the position and decide whether or not you want to work for the company.
To land a job interview, many people send out many résumés and cover letters.
If the employer is interested in hiring you, you will receive a written job offer.
See if you may take advantage of any bridge programmes in your field of work.
A bridging programme is designed to assist professionals and tradespeople with overseas training who wish to work in Canada in their respective fields. They can assist you in obtaining the necessary licences and certifications to begin working in Canada.
Different services are provided by bridging programmes, such as:
courses
assessments of education and skills
practical or job-related training or education
preparing for licencing and certification exams
Language training in the context of specific career
plans for action and learning can assist you in identifying the training you require
Language and job-hunting services are typically offered at no charge. Some programmes, on the other hand, may charge a price. It's common for the programme to include classroom instruction or work experience.
Information on programmes in your region can be obtained by contacting:
Your industry's governing organization or professional association
nonprofit that serves immigrants in the community
Consider another career path
If you're interested in working in Canada, it's a good idea to learn more about opportunities in your field.
Consider another career path. It's a great option to continue your education and gain experience in your field while you're working for your Canadian work permit.
Use the Federal Newcomers Program to get an internship.
Federal Internship for Newcomers (FIN) Program provides significant temporary Canadian job experience and training to qualifying permanent residents and new Canadians.
Eligibility
A post-secondary degree is required to apply for the Financial Institutions Program (FIP), except for some administrative roles.
If you are an immigrant, you must register with a FIN Program partner organization as soon as possible (ISO).
Applying requires that you:
resident or citizen of Canada for less than ten years, measured from the date of your arrival in Canada to the date of your application (or within a 125-kilometre radius)
Moncton, New Brunswick (or within a 75-kilometre radius)
The cities of Fredericton, Halifax, and St. John's are all within a 75-mile radius of each other (or within a 150-kilometre radius)
Toronto (or a 125-mile radius around it), Vancouver (or within a 75-kilometre radius)
A future expansion of locations is conceivable.
To apply, you must be a WUSC (World University Service of Canada) Student Refugee Program (SRP) alumnus.
If you've lived in Canada longer than 10 years
As a Canadian citizen who has lived in Canada for more than ten years, you have the option of participate in specialized recruitment programmes, such as the Post-Secondary Recruitment Program, to apply for federal public service jobs on GC Jobs.
Language skills requirements
Candidates for the FIN Program must demonstrate proficiency in English or French.
Proof of your English or French language proficiency can be provided through diplomas, transcripts, or certificates from an accredited post-secondary school. It doesn't matter if your institution is located in Canada or elsewhere; the paper you submit must meet the following requirements:
to demonstrate that you have completed a programme in English or French, you should use either:
include the original document's translation
proof that the language of teaching was either English or French, in the form of a letter from the institution
It's not enough to have taken a few classes in English or French for us to accept that as proof of linguistic ability.
The following is required if you wish to attend a language course and demonstrate your proficiency through tests:
a score of seven or higher on the Canadian Language Benchmarks in either English or French for each skill
CELPIP-G 7 International English Language Testing System tests are administered in Canada. IELTS 6.5
In speaking and writing (expression orale et écrite), the TEF Canada test scores range from 310-348.
Listening: 249-279; Reading: 207-232; Comprehension of the Written Word: 249-279
Speaking and writing are scored 10-11 on the Test of French Proficiency in Canada (TCF Canada), hearing is 458-502, and reading is 453-498 on the TCF Canada.
Results from these exams received on or after May 5, 2020, will not be considered.
Work in Canada temporarily after you graduate.
After graduating, you'll need a work permit to continue working in Canada. You may be able to get permanent residency by gaining job experience.
Post-graduation work permit (PGWP)
Graduates of specific accredited educational institutions are eligible for this work visa.
Other types of work permits
Working in Canada after graduation may not be eligible for a PGWP. If you're not suitable for a PGWP, you may still be able to work in Canada after you graduate.
Employment Insurance and other financial support
Employment Insurance
You may be eligible for Employment Insurance (EI) if you're out of work. EI is a short-term financial aid programme that can assist you in your job search or skill development efforts.
Additionally, if you're eligible for EI, you may be:
quarantined because of illness or quarantined due to health concerns pregnant or caring for an unborn or newly adopted child
If you work in Canada, you are required to contribute to EI to use it in an emergency. EI payments are typically deducted from your paycheck by your employer.
Self-employed people can participate in the EI programme if they like. To be eligible for EI, you must apply and complete a set of eligibility requirements.
Financial support for families
To alleviate the financial burden of raising children under the age of 18, the government of Canada established the Canada Child Benefit (CCB). The Child Disability Benefit (CCB) and any related provincial and territorial programmes may be included within the CCB.
What jobs are in demand in Canada?
Key account manager
Developer
Marketing manager
Registered nurse
Driver
Customer service rep
Welder
Engineer
Accountant
Cloud architect
HR manager
Electrician
IT project manager
Mechanical engineer
Accounting clerks
FAQs
How do I apply for a job after graduation in Canada?
As long as you are eligible, you can apply for a post-graduation work permit (PGWP) both from within Canada and from another country. You can apply for a PGWP within 180 days of graduating. You must affirm the following when you apply: it's clear that you've gone to class and finished the course
How can I get a job before going to Canada?
Ensure that your resume and cover letter are written in accordance with Canadian standards.
Enhance the Quality of Your LinkedIn Profile.
Join a Professional Immigrants' Organization (PIN).
Seek for a Program for Mentoring.
Make a List of the Certifications You'll Need in Canada.
Pre-Arrival Government Programs: Free Registration Is Required.
Give Volunteer Work Some Thought.
What skills are currently in demand in Canada?
Welders, general labourers, and truck drivers are all examples of skilled labour. Human resource managers, project managers, account managers, administrative assistants, and receptionists are examples of administrative and professional positions.
Is it easy to find a job in Canada after immigration?
Immigrants generally have a difficult time finding work in Canada. Indeed, immigrants in Canada have a more tough job market than everyone else, and it's not because there aren't jobs or a weak economy.
Check out other articles